Setup and photos by Laurie Côté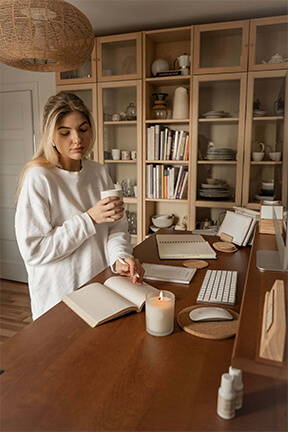 Laurie Côté is a nutritionist and content creator who lives in Quebec City, Canada. You'll find her on her Instagram page and her blog, where she shares comforting recipes, the cozy decor of her home, photos of her cats, fashion and beauty discoveries and more. Take a look at her home office that inspires comfort and creativity.
"The style and the colour of the ergonofis desk inspired me to integrate the rest of the elements, such as the carpet."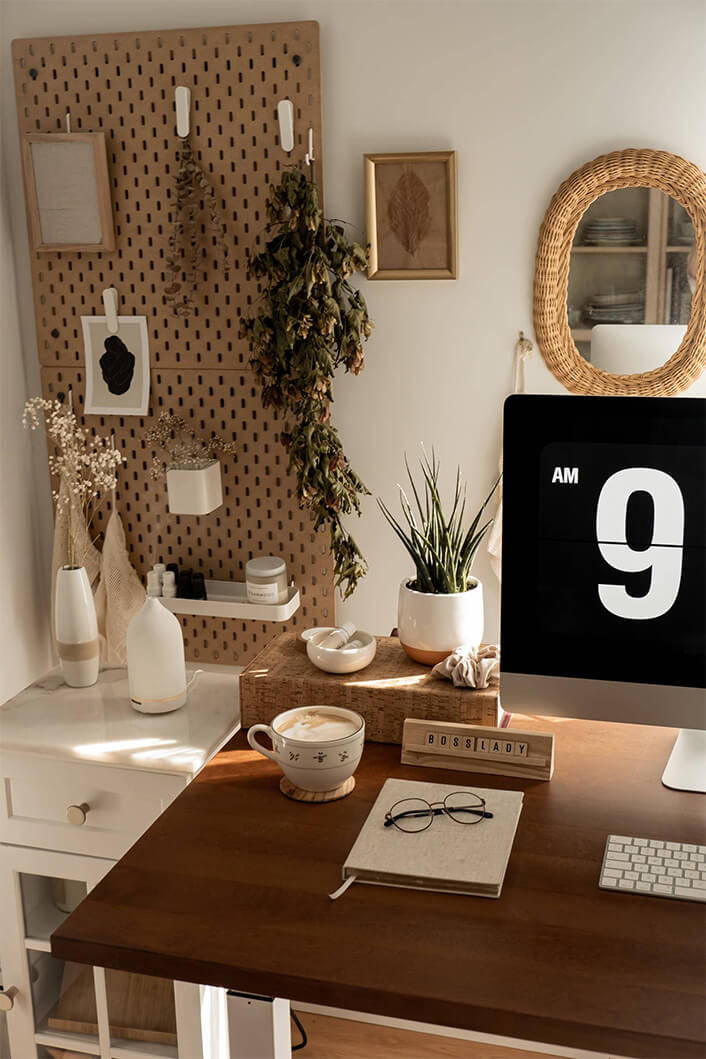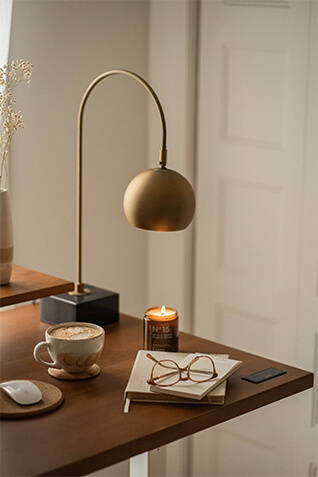 What are three words you'd use to describe how you want your office to feel?
Soothing, inspiring and comfortable.

What makes your home office the best place to work? And why is having this space important to you?
It is essential for me to have an inspiring and ergonomic space to work in since a large part of my day as a freelance worker is done in my office. It is also important for me to have this space, which quickly became my refuge, a universe that soothes me and allows me to face the most difficult days as well as the most stimulating days. In addition, I find that designating a specific place to work in allows me to be more motivated.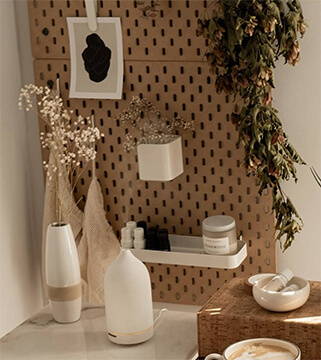 "I love the practicality and trendiness of everything I add to a space."
What does your office say about you?
I love the practicality and trendiness of everything I add to a space. The pinned wall allows me to add inspirations, hold my essential oils, while being a key part of the decor. My space also reflects my love for food photography and nutrition through my posters. Not to mention the desk, which is as practical as it is aesthetic. This is an important characteristic for me when decorating a room.
What were your inspirations when designing this space?
My first inspiration was my culinary blog. This is where I took the inspiration for the shades and colours I was going to use. I wanted this to be a continuation of the universe I created online. Also, my ergonofis desk is the central part of my office. Its style and the colour of the wood inspired me to integrate the rest of the elements, such as the carpet.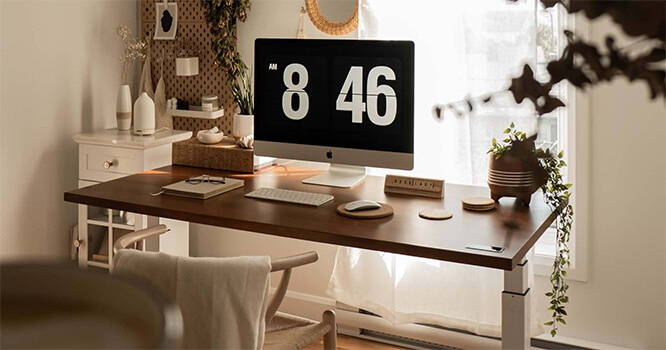 What element of your office is indispensable?
It's hard for me to choose just one item!
My ergonofis desk is obviously essential for me now! As I am 90% of the time in front of my screen, I previously had back pain from having an inadequate position for several hours a day. Now, I can adjust the height of my desk according to the time of day and my desire of the moment (standing or sitting) which allows me to be more focused and have a better posture. However, I can't pass over my new addition that changed my posture even more: the Youtoo chair. It is so comfortable and allows me to sit for hours on end without compromising my productivity.
What kind of audio do you listen to in your home office?
I listen to Coffee House, acoustic, or piano playlists that help me stay focused and calm in my space.
Lastly, what's your #1 career tip?
Take the time to do things right instead of wanting everything right away. Small accomplishments are as important as big ones, and they will keep you motivated and consistent in your work.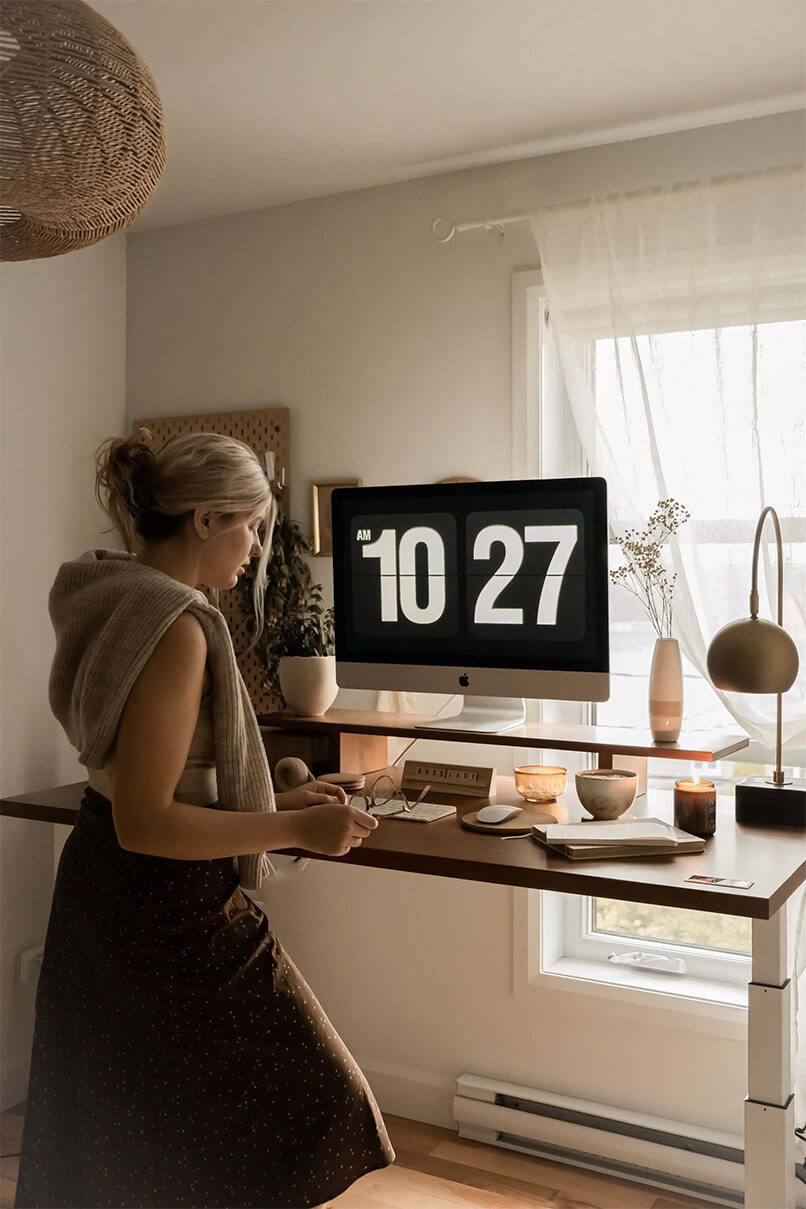 ---
Shop Laurie's home office