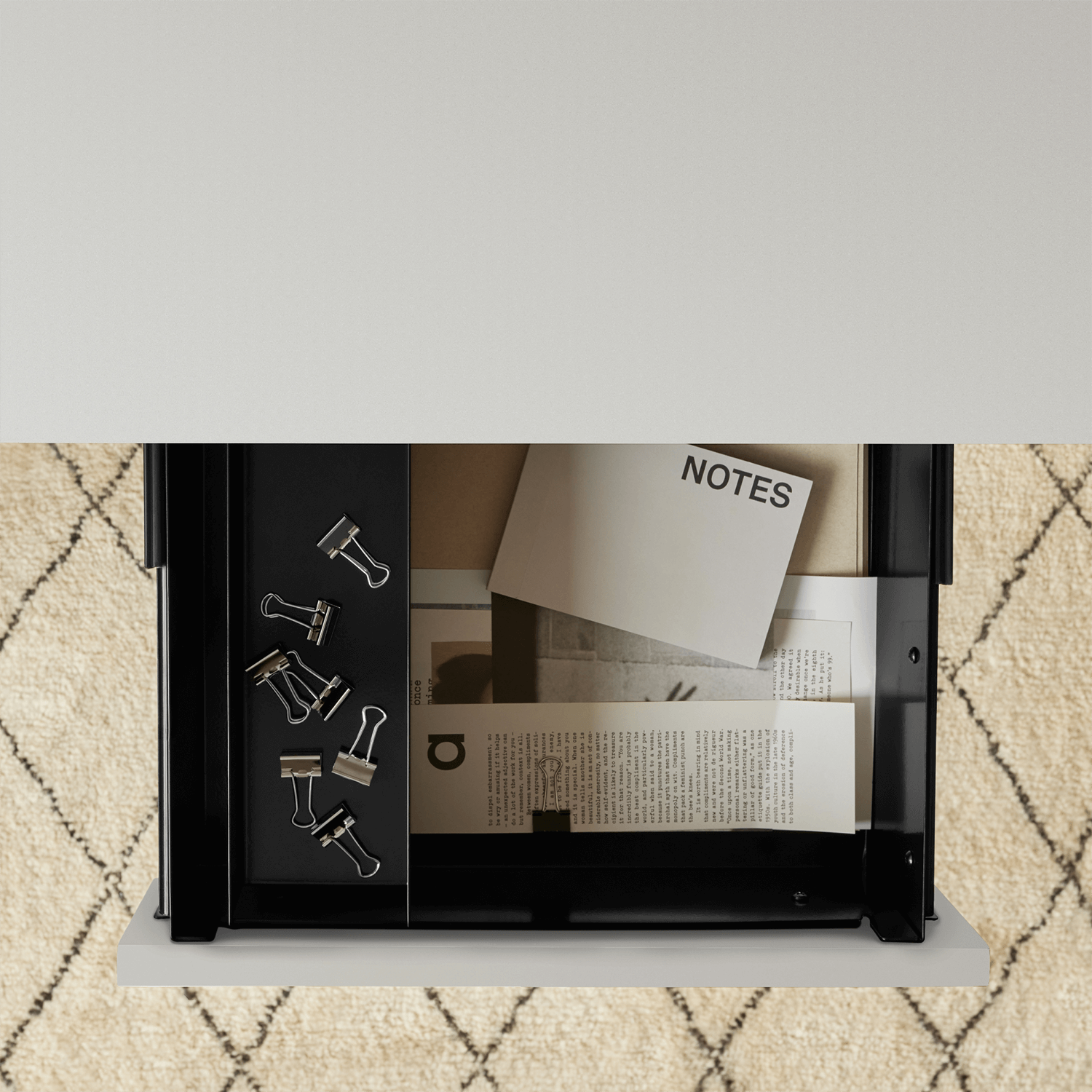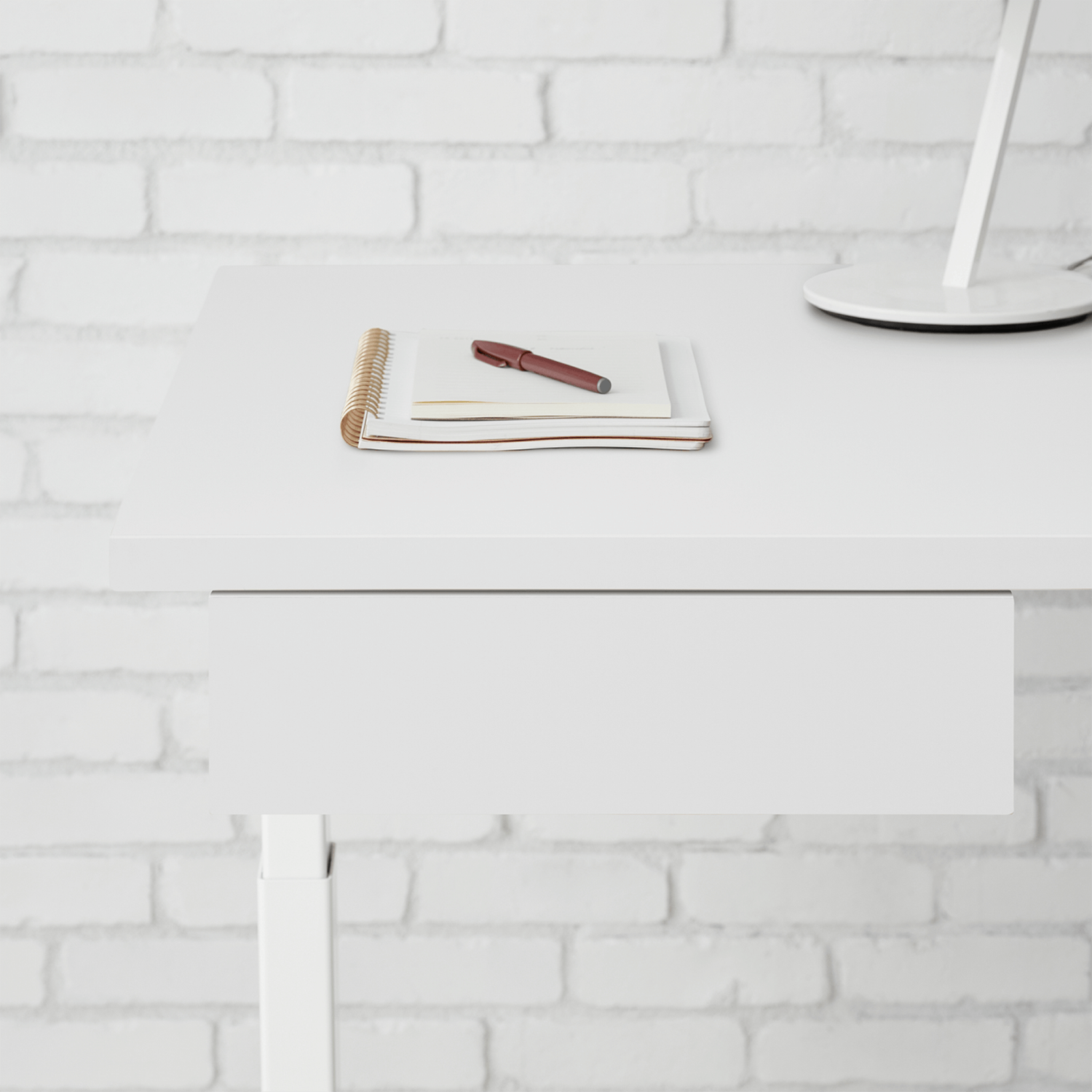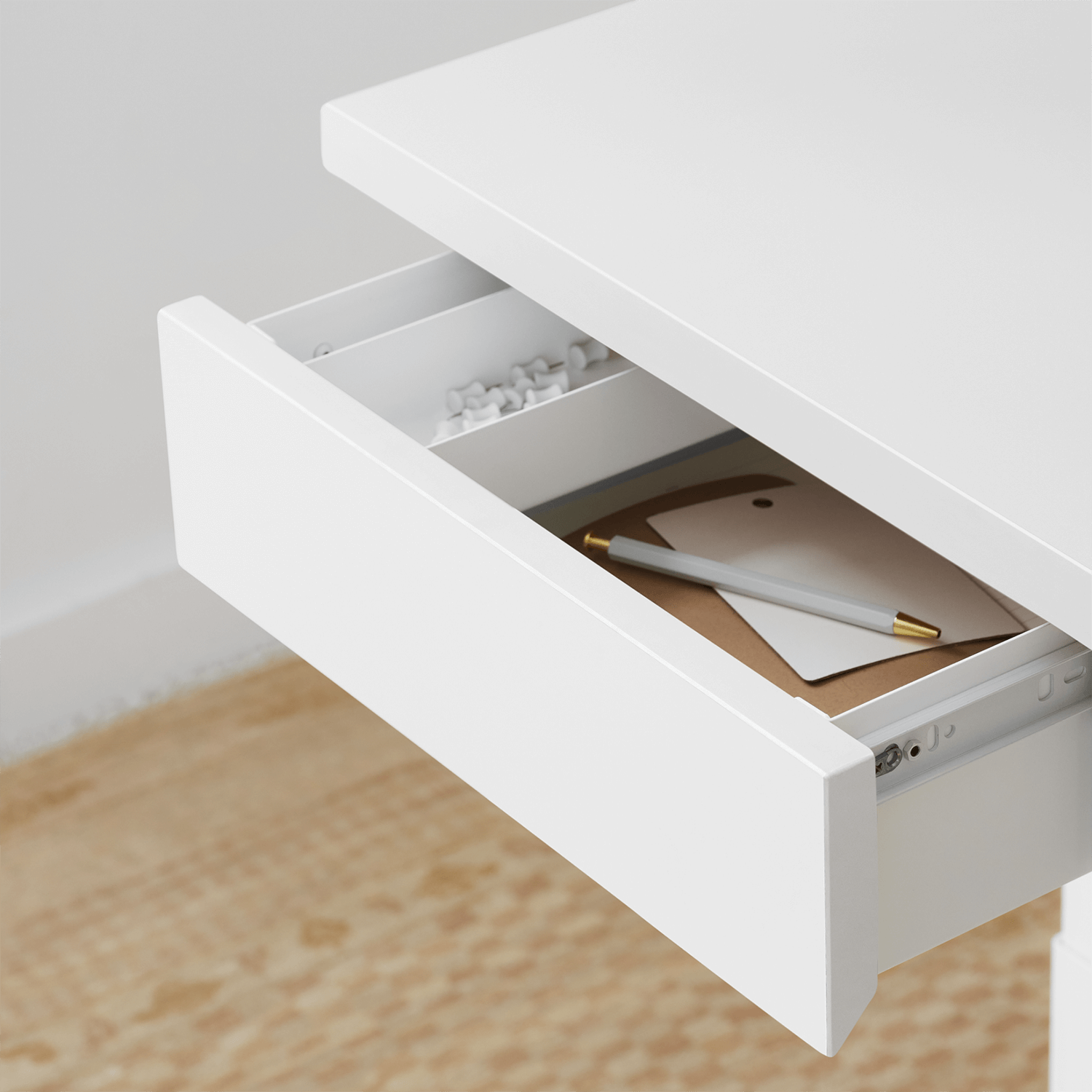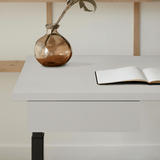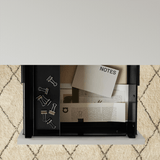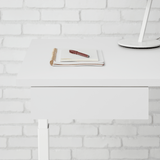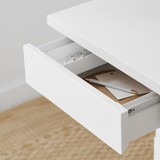 As low as /month with
(Learn More)
description

details

compatibility

considerations
Highly practical and versatile, the ergonofis drawer is built to help organize your workspace. From the mobile pen holder to the knife edge handle, all the way to the premium solid wood front panel, everything was meticulously designed.
* The drawer is only compatible with our desks of 30" X 60" and 30" X 72"
---
Ships in 3 to 5 business days
---
---
Need help?
Book an appointment with our specialists! Book Now
Frequently Asked Questions

With which desk does your drawer fit?

How long does it take to assemble my drawer?

On which side of my desk can I install my drawer?

Can I install 2 drawers on my 30'' X 72'' desk?
Care Instructions

The best way to clean the drawer is to gently rub it with a damp rag or towel (not soaked). Don't use any cleaning products to help to keep the wood finish intact.
Your Must-Have Storage Solution

High Quality &
Craftsmanship

Classic Aesthetics
& Timeless Design
Seamlessly integrates with
Ergonofis' products
features
dimensions
compatibility
Everything You Need

Simple and compact, our drawer has everything to bolster an effective and minimalist workstyle. From the mobile and removable pen holder, all the way to the premium solid wood front panel, everything is meticulously designed.
A Hidden Knife Edge Handle

Open your drawer by pulling on a hidden knife edge handle. On top of being user-friendly, the handle fits perfectly with the minimalist look of our sit-stand desks.
In Perfect Harmony with Our Standing Desks

Built with finishes that perfectly match our bestselling sit-stand desks, the Sway and the Shift, the drawer is the perfect addition to your ergonofis desk.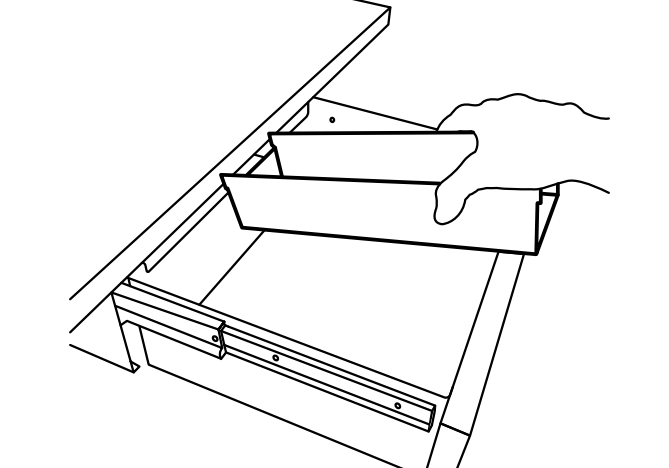 Overall Dimensions

Overall : 16.5 (W) x 11" (D) x 4.5" (H)
Panel dimensions: 15 1/2'' (W) x 4 3/8'' (D) x 3/4'' (H)
Minimum desktop thickness: 3/4''
Interior Dimensions

Drawer interior dimensions: 13.5" (W) x 10'' (D) x 4.15" (H)
Pen holder dimensions: 3'' (W) x 10'' (D) x 2'' (H)
This drawer is exclusively compatible with our desks measuring 30" X 60" and 30" X 72". The reason for this compatibility limitation is that our smaller 24" X 48" desks lack the necessary width to accommodate the drawer while ensuring a comfortable and functional workspace for our customers.
THE DESK DRAWER IN YOUR HOME


See how our customers styled this item in real life and get inspired.
Top Quality
Well designed and easy to assemble. Looks great on my desk.
Rock solid!
Terrific product. Great people. Really worth the money. Construction wasn't too bad. Instructions were clear.