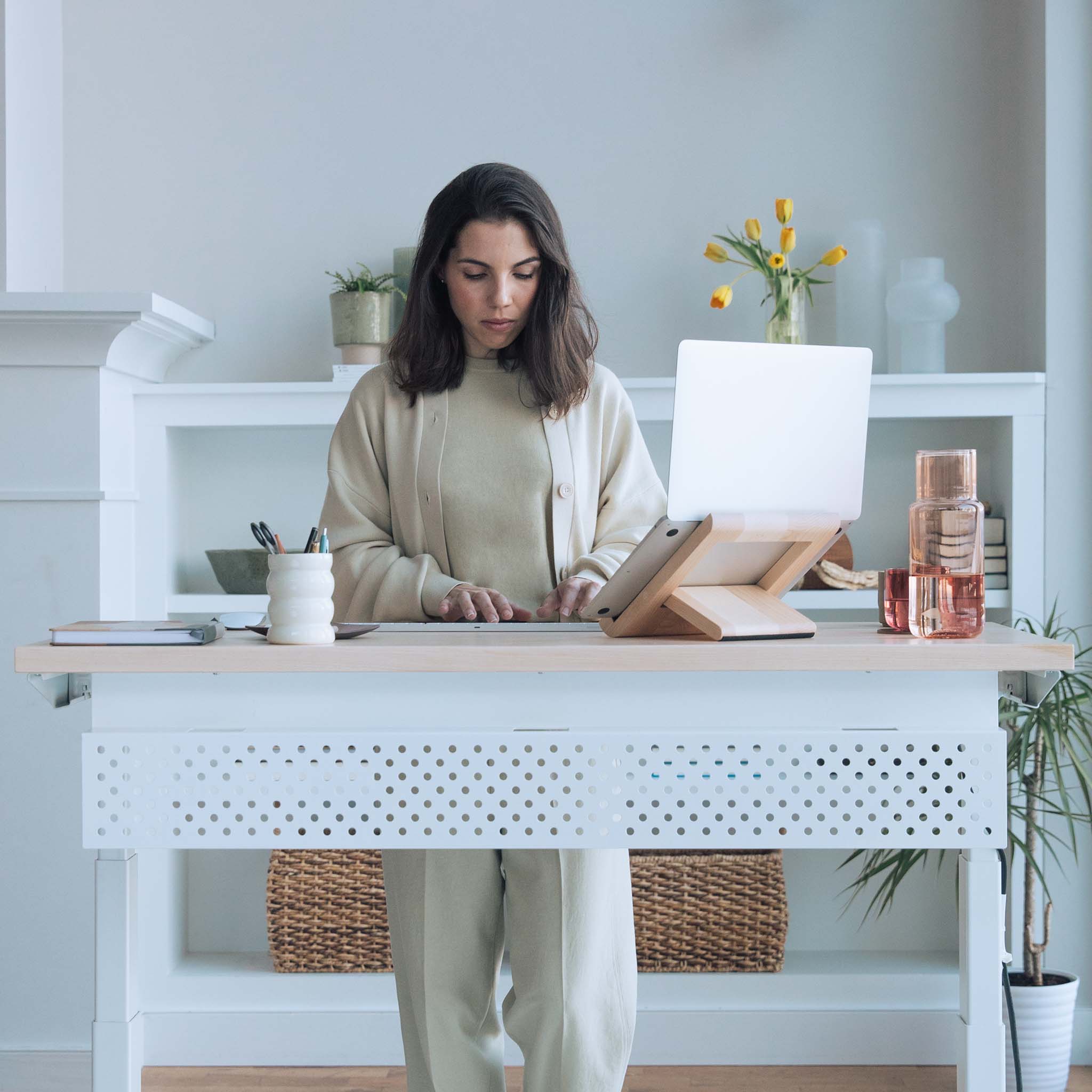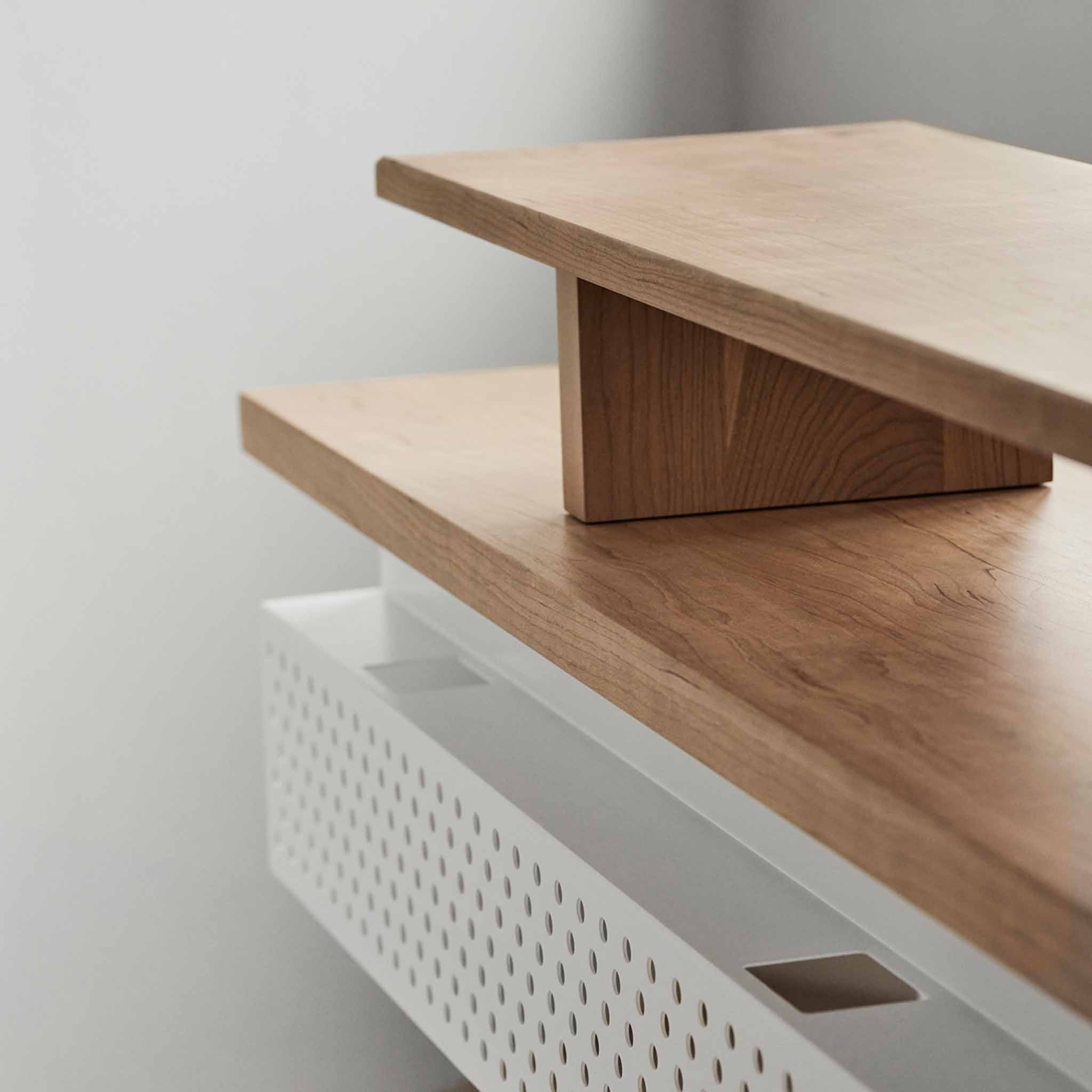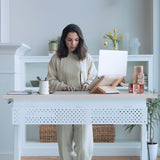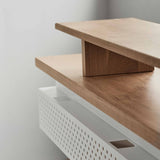 As low as /month with
(Learn More)
description

details

compatibility

considerations
The management of cables is a challenge for every desk, which is why we decided to create the perfect wire management solution to store all of your cables and power your electronic devices.
---
Ships in 3 to 5 business days
---
---
Need help?
Book an appointment with our specialists! Book Now
Cable Management Solution
Frequently Asked Questions

How to choose the dimension of the Cable Management Solution?

How do I install the Cable Management Solution power bar?

Can I plug my desk into the Power Bar?

Can the Cable Management Solution may be installed on other desks?
Why It's our Customers Favorite Accessory
Complete Wire
Management Solution

Classic Aesthetics
& Timeless Design
Seamlessly integrates with
Ergonofis' products
features
inclusions
specifications
sizing guide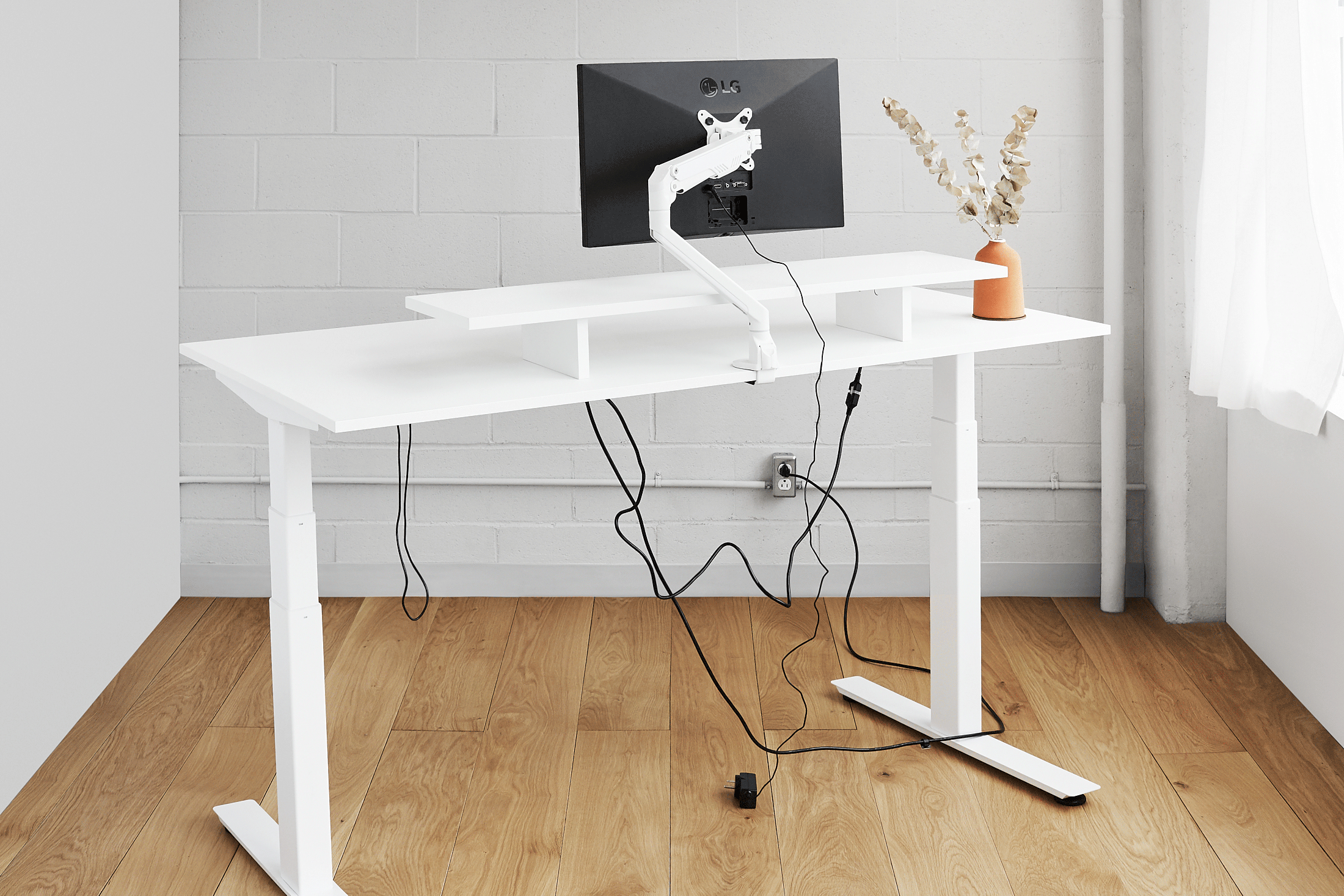 All-In-One Solution

Our Cable Management Solution stands as the ultimate all-in-one choice. We've meticulously curated a comprehensive set of components to create a wire management system that's second to none, right from the get-go. It seamlessly allows you to integrate more wires and cables as your needs grow, ensuring your workspace remains clean and organized in the face of evolving technology requirements.
Multipurpose Design

Our Cable Management Solution represents a true embodiment of multipurpose design. It will not only effectively organize cables eliminate clutter to maintain an organized appearance in your workspace. What sets us apart is our privacy screen feature, discreetly concealing legs for a sleek and professional look. We believe in offering more than just cable management; our solution provides a complete, comprehensive approach that elevates both functionality and the visual appeal of your workspace.
Ease of Installation

Our Cable Management Solution is incredibly easy to install with just three screws and pre-drilled surfaces. Plus, our reusable ties make customizing cable attachments a snap, ensuring a hassle-free setup process.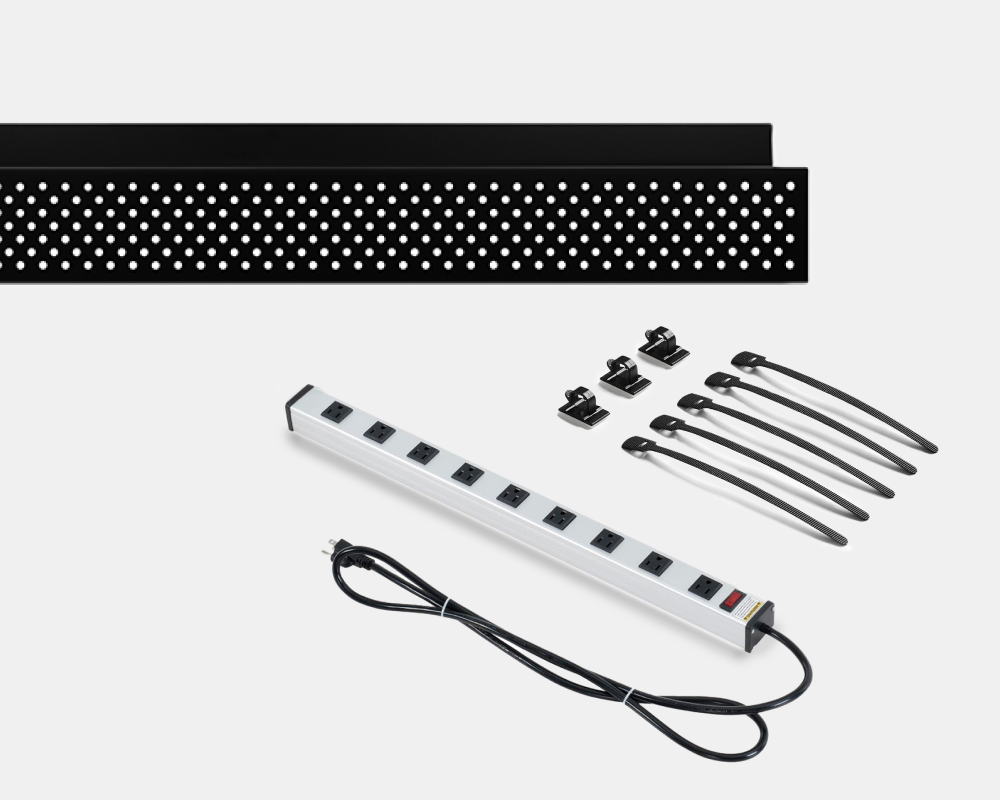 The Privacy Screen with Cable Tunnel

The privacy screen with cable tunnel allows you to fix all your cables as well as the power strip with the help of reusable cable ties. The small holes in the screen can also be used to tie in your cords if the upper part isn't large enough to hide them.
The Power Strip

The 9-outlet power strip allows you to plug in all of your electronic devices (including your ergonofis desk) in one place. Which means you will only have one cord to plug in the wall outlet, that of the power strip.
The Reusable and Adhesive Cable Ties

The reusable cable ties allow you to fix your cables to the privacy screen. Because they are reusable, there will be no need to cut them when adding and removing cables. The adhesive cable ties allow you to fix your cables under your work surface.
Product Dimensions
Privacy Screen : 42'' or 58'' in width x 8'' in length

Material
Privacy Screen : Steel
The Power Strip Specifications
The 9-outlet surge protector power strip
Robust aluminum casing
Integrated 15A circuit breaker
6-feet power cord
ETL approved and certified
Surge protection : 450 Joules
Tamper resistant outlet
Sizing Guide
For desks that have a length between 42"-58", choose size 42''
For desks that have a length from 59" and over, choose size 58''

Space Required
It is necessary to have a minimum of available space of 4.13" under your desktop from the back edge of the surface to the main structure of your desk. More space could be required for your cables.
THE CABLE MANAGEMENT SOLUTION IN YOUR HOME


See how our customers styled this item in real life and get inspired.
Cable management just right
Awesome add on for hiding cables . I have a busy tech station and the CM solution keeps it all tucked and away
Parfait. Matériel de qualité, tel qu'indiqué.
Permet de bien attachés tous les câbles. Petit plus si nous pourrions avoir un modèle de multiprise avec un câble plus court!