Cable Management Solution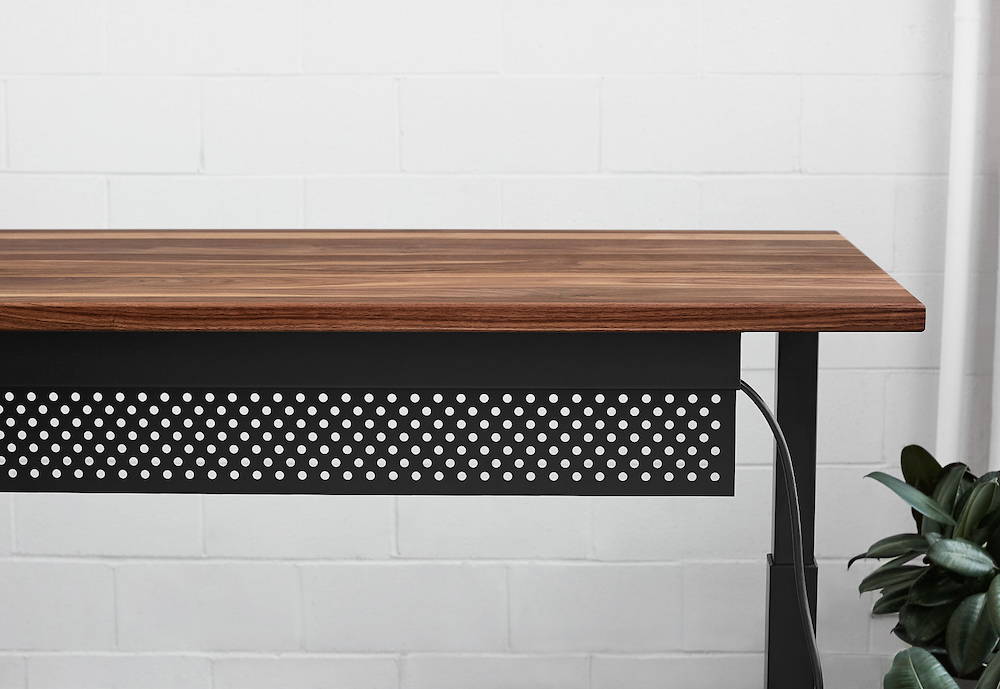 The cable management solution provides you with accessories to organize the cables from your desk and electronic devices.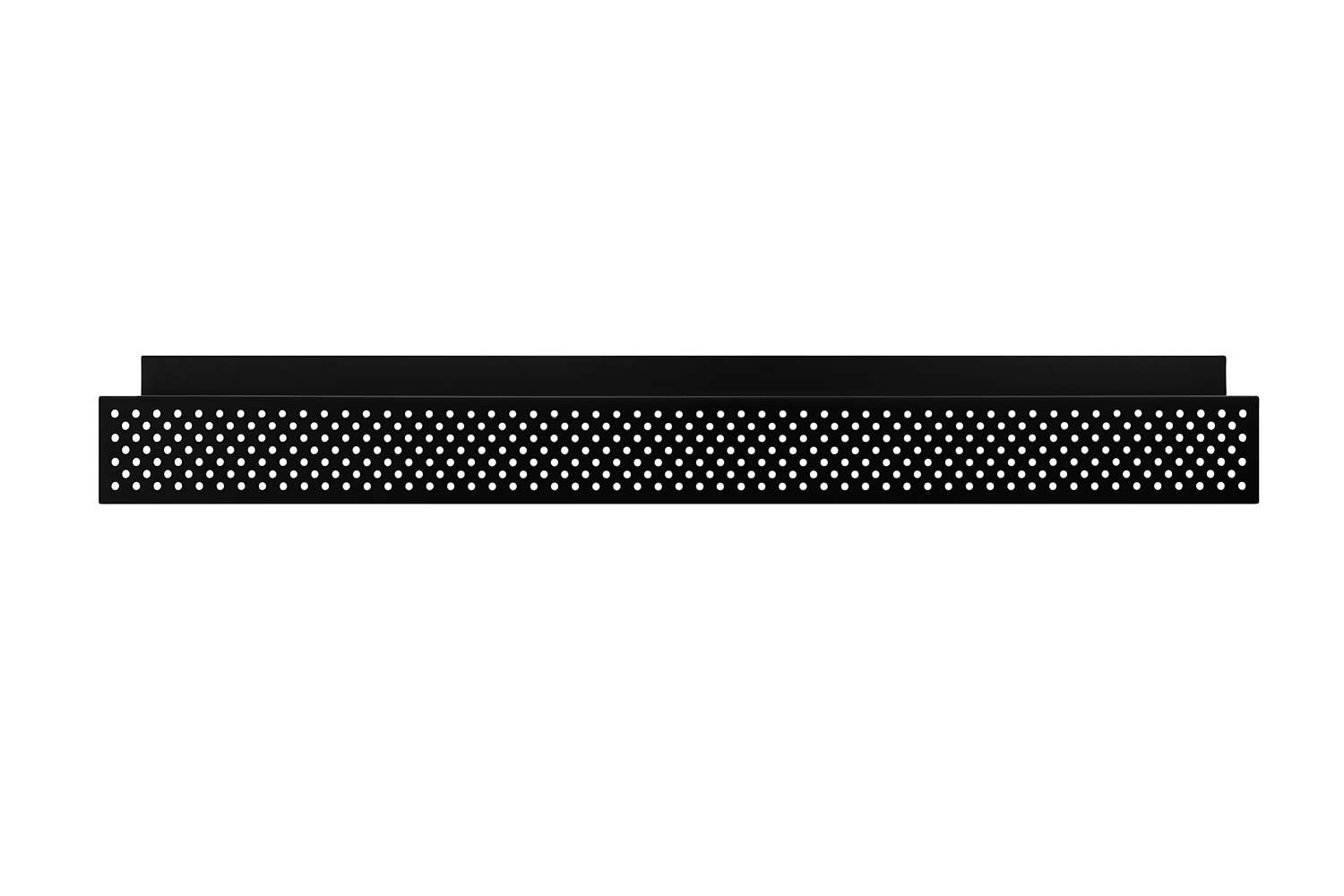 The privacy screen with cable tunnel
The privacy screen with cable tunnel allows you to fix all your cables as well as the power strip with the help of reusable cable ties. The small holes in the screen can also be used to tie in your cords if the upper part isn't large enough to hide them.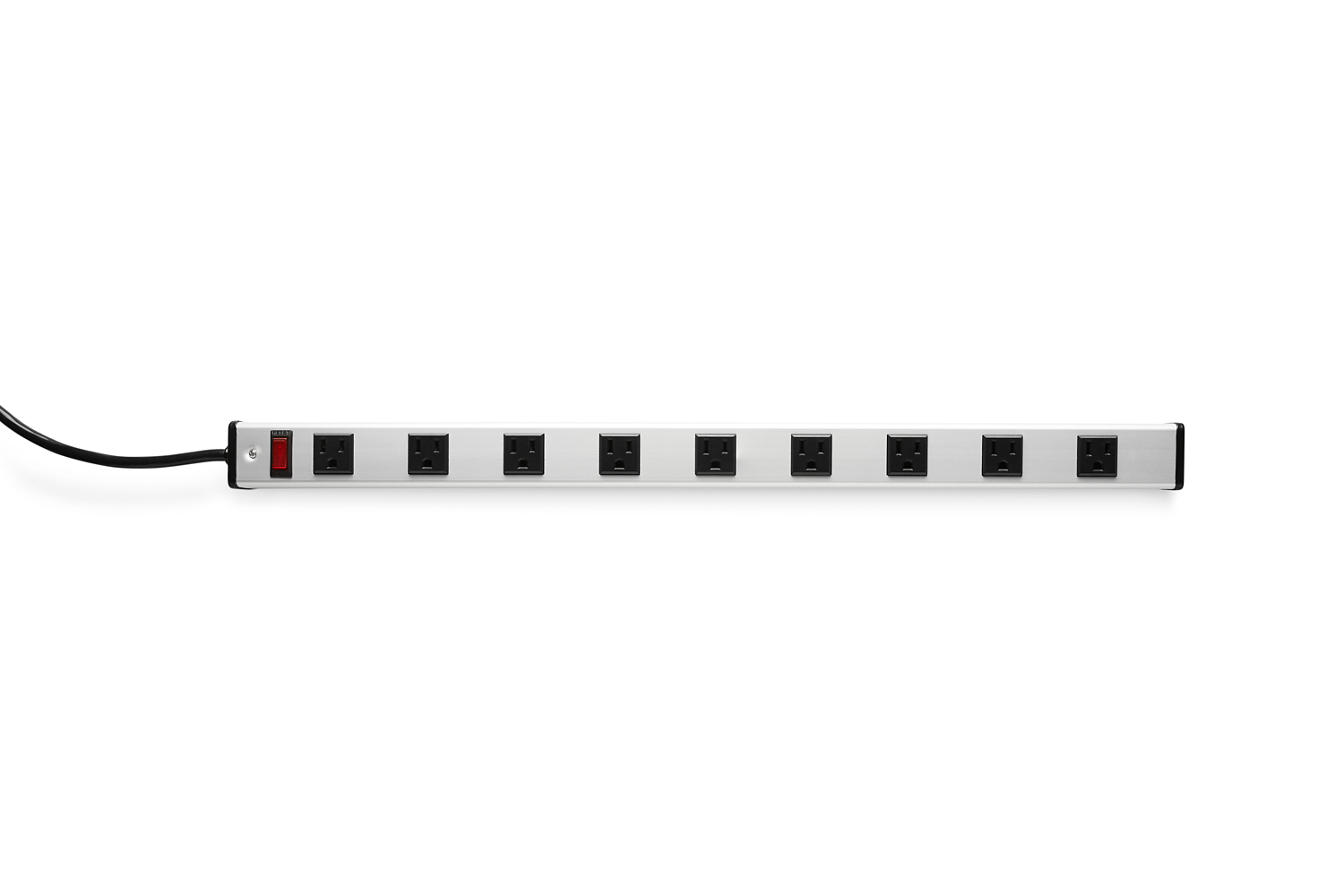 The 9-outlet power strip allows you to plug in all of your electronic devices (including your ergonofis desk) in one place. Which means you will only have one cord to plug in the wall outlet, that of the power strip.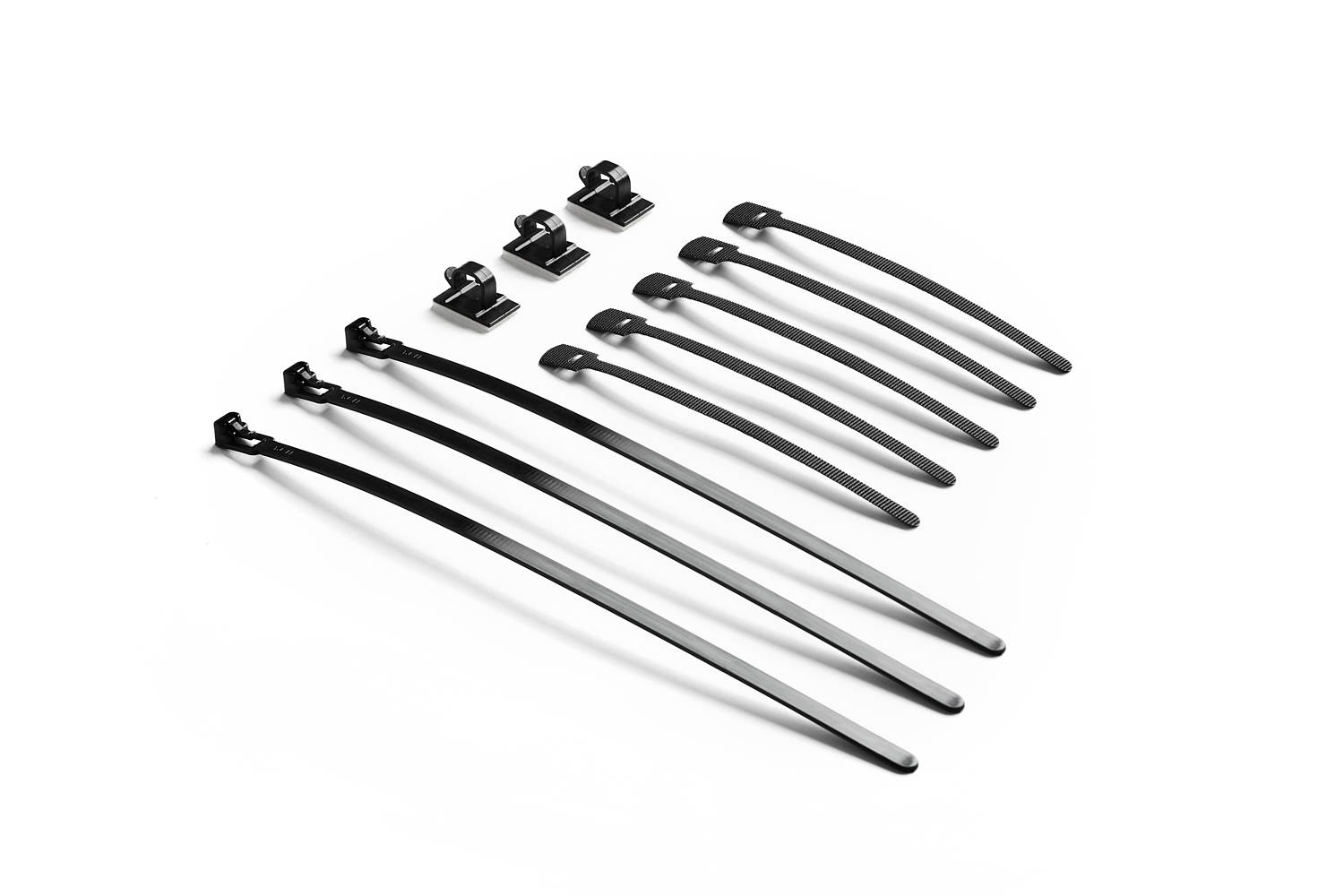 The reusable and adhesive cable ties
The reusable cable ties allow you to fix your cables to the privacy screen. Because they are reusable, there will be no need to cut them when adding and removing cables. The adhesive cable ties allow you to fix your cables under your work surface.
Un panneau d'intimité plus que pratique
Ce panneau d'intimité comble 2 fonctions, soit le rangement des câbles qui est très efficace et offre une discrétion en devanture du bureau. Très beau design du panneau. J'adore !
Très satisfait!
C'est vraiment la solution parfaite pour ne pas voir des fils traîner.
Merci, une fois plus, de penser à tout pour nous!