Unifying ergonomics and design may seem like an impossible task for some.
However, creating an ergonomic workspace at home that blends in with your surroundings is easily achievable. Whatever your decor, personality or needs, the Sway desk is the perfect match for any environment.
Still unsure of how to style your Sway standing desk? Here are some of our favourites inspiring workspaces featuring the Sway and solid woods. There really is something for every style!
Decorating an office with warm colors
In her home office, Kesley Levy is betting on warm colours. The richness of the walnut brings an enveloping and sophisticated side to her ergonomic workspace. Accompanied by the matching Neat filing cabinet, the Sway desk is a real eye-catcher.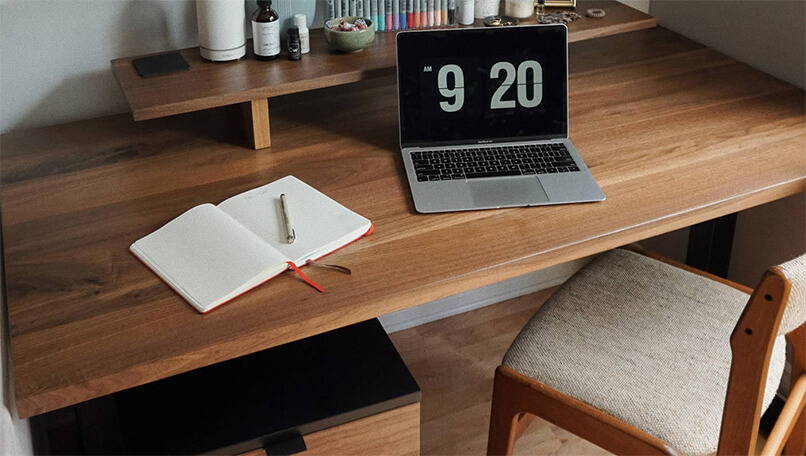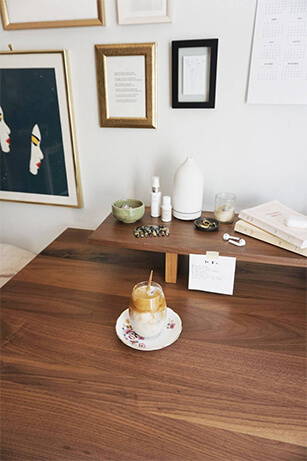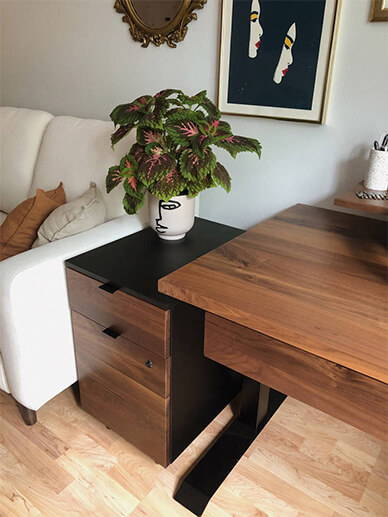 ---
The Sway through the ages
Fans of mid-century modern will also be satisfied thanks to the Sway standing desk. A white base and warm wood essence create a modern decor with a slight touch of retro. In Audrey Rivet's office, walnut solid wood blends into an environment that perfectly balances new and vintage pieces.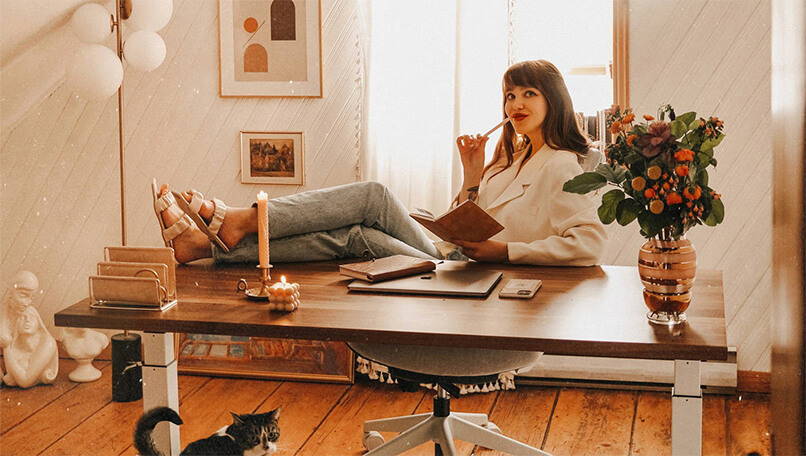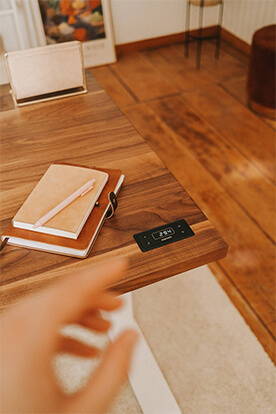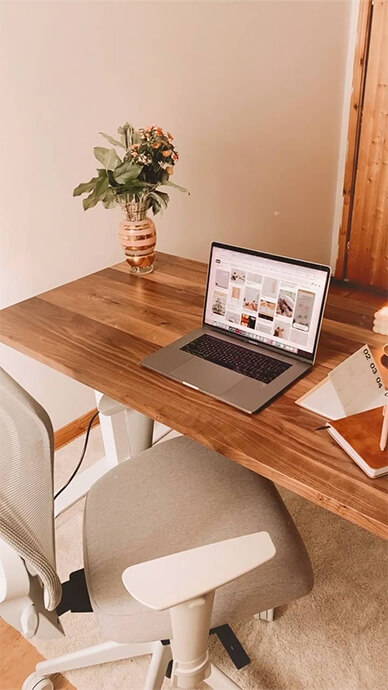 ---
A minimalist and productive workspace
For a more modern look, opt for a black base and a walnut surface. Keep a fairly sober decor with mainly shades of black and white. Sleek and versatile, the Sway desk is ideal for a young professional looking for a trendy ergonomic desk.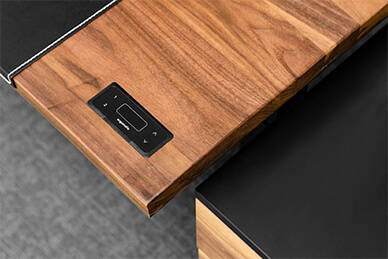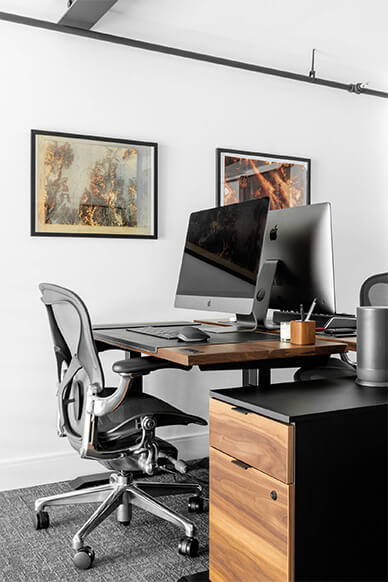 ---
Pinterest-worthy decor featuring the Sway
If lighter and neutral colours appeal to you more, Justine Brouillette's home office will inspire you. Her calm yet invigorating space features the Sway adjustable desk in maple solid wood.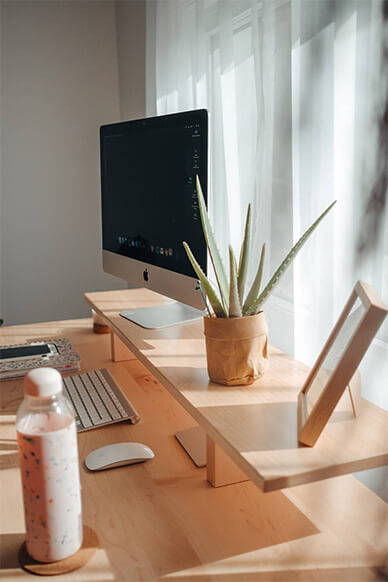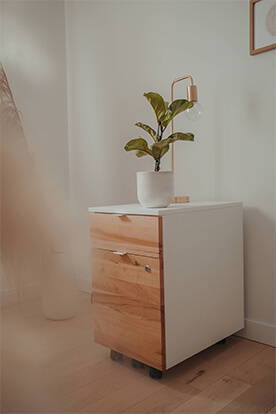 ---
Solid wood that goes with industrial trends
In his home, Edward Lee works in a space that is both minimalist and classic. With the drawer to match the walnut desk, everything has its place to optimize productivity at work. We love how the wood blends perfectly with industrial accessories!