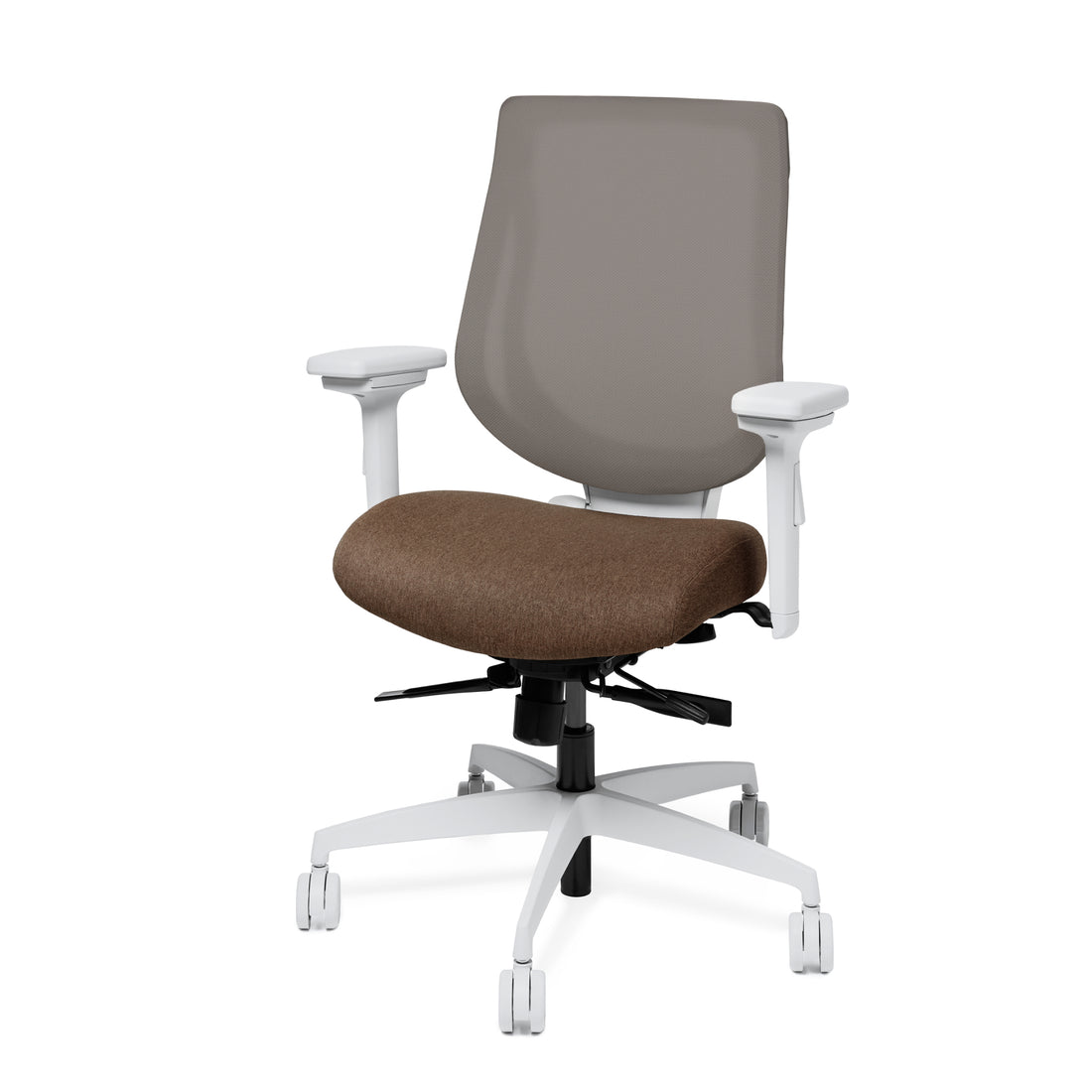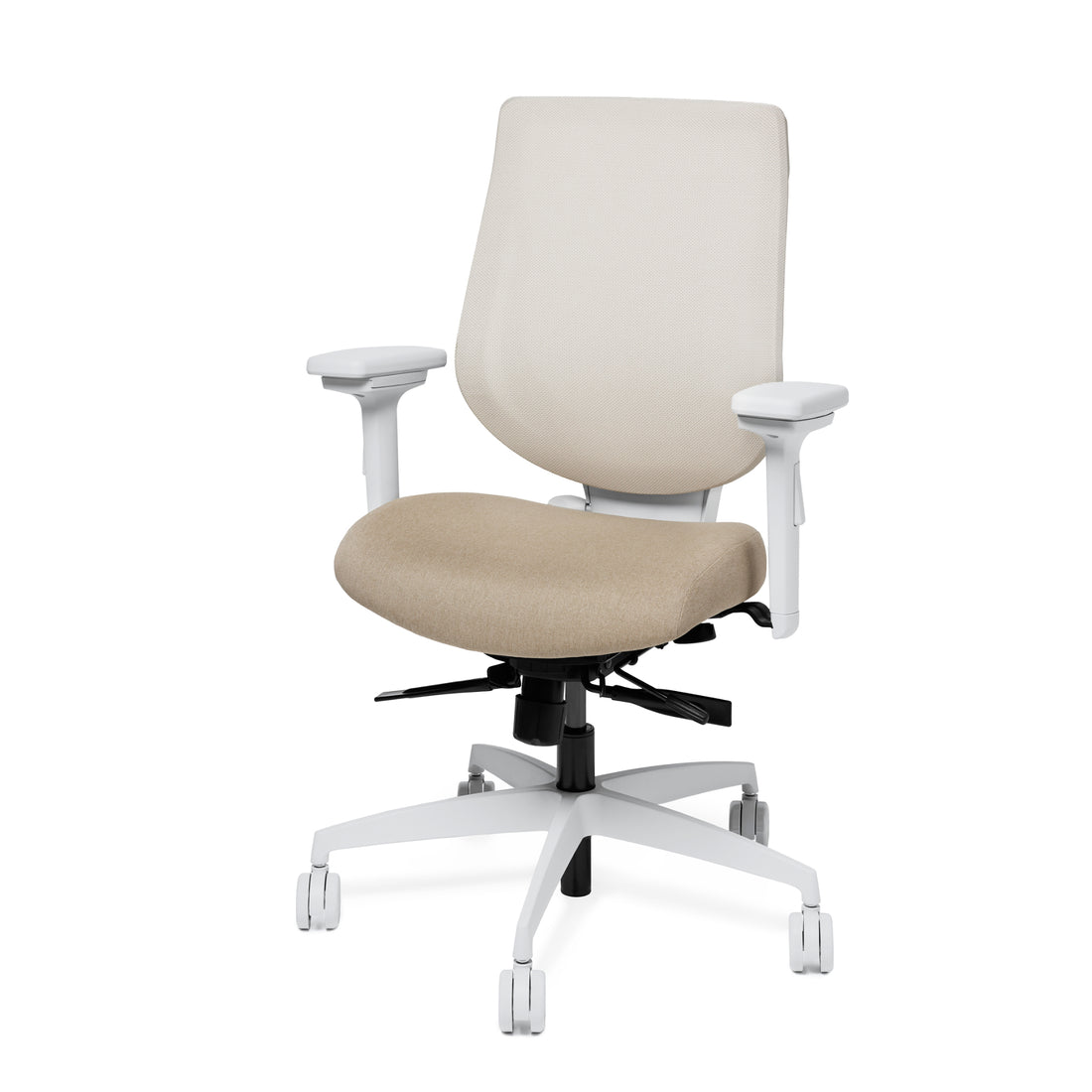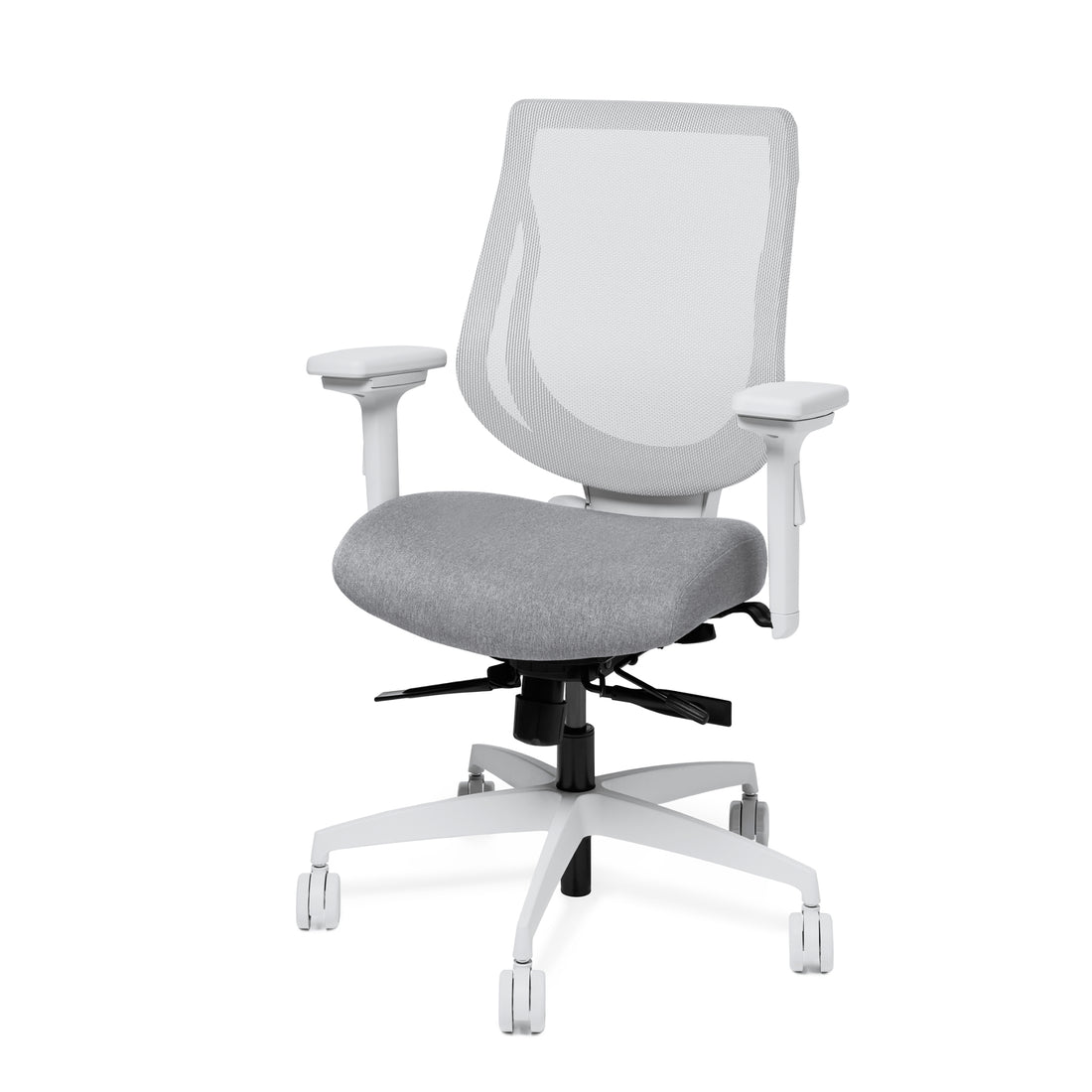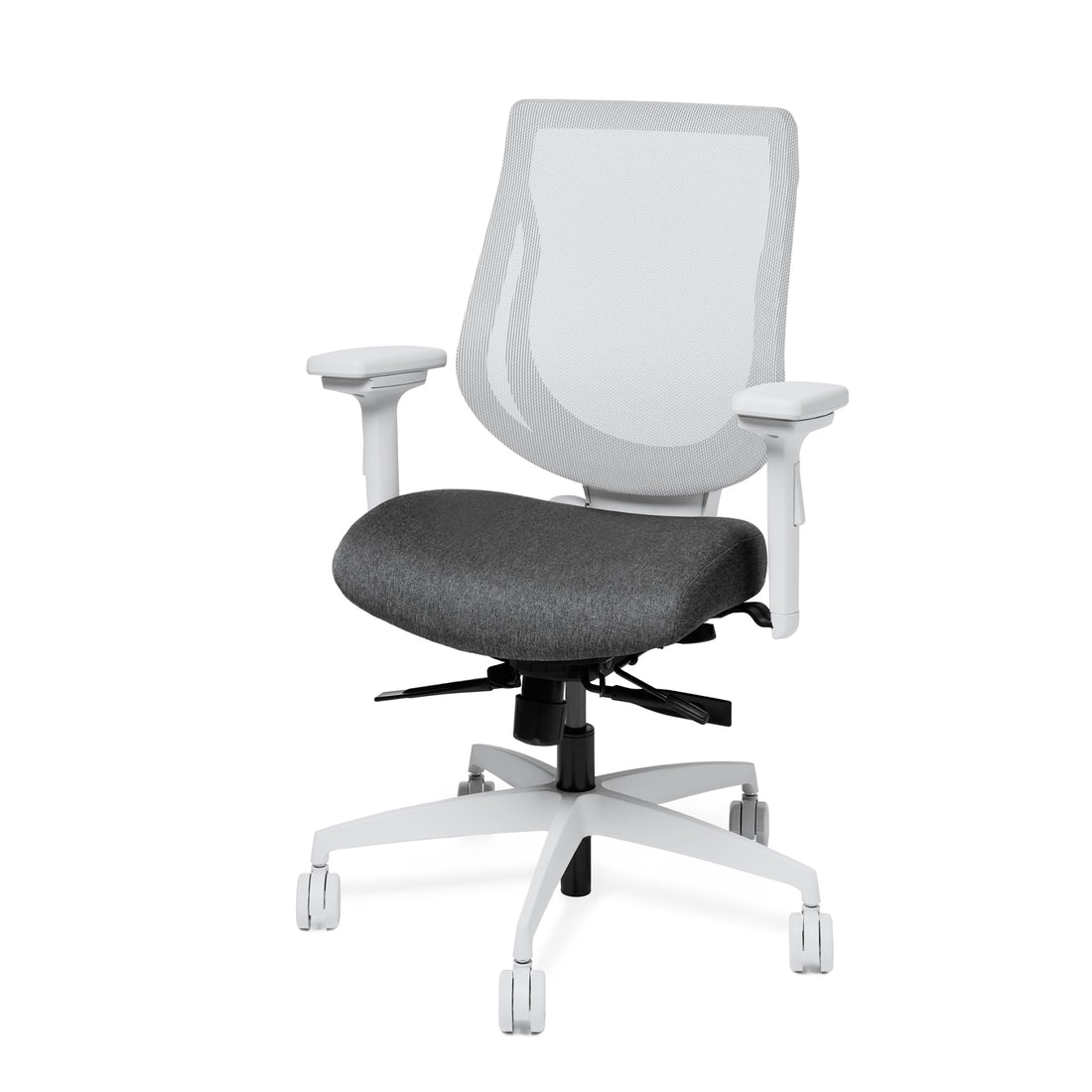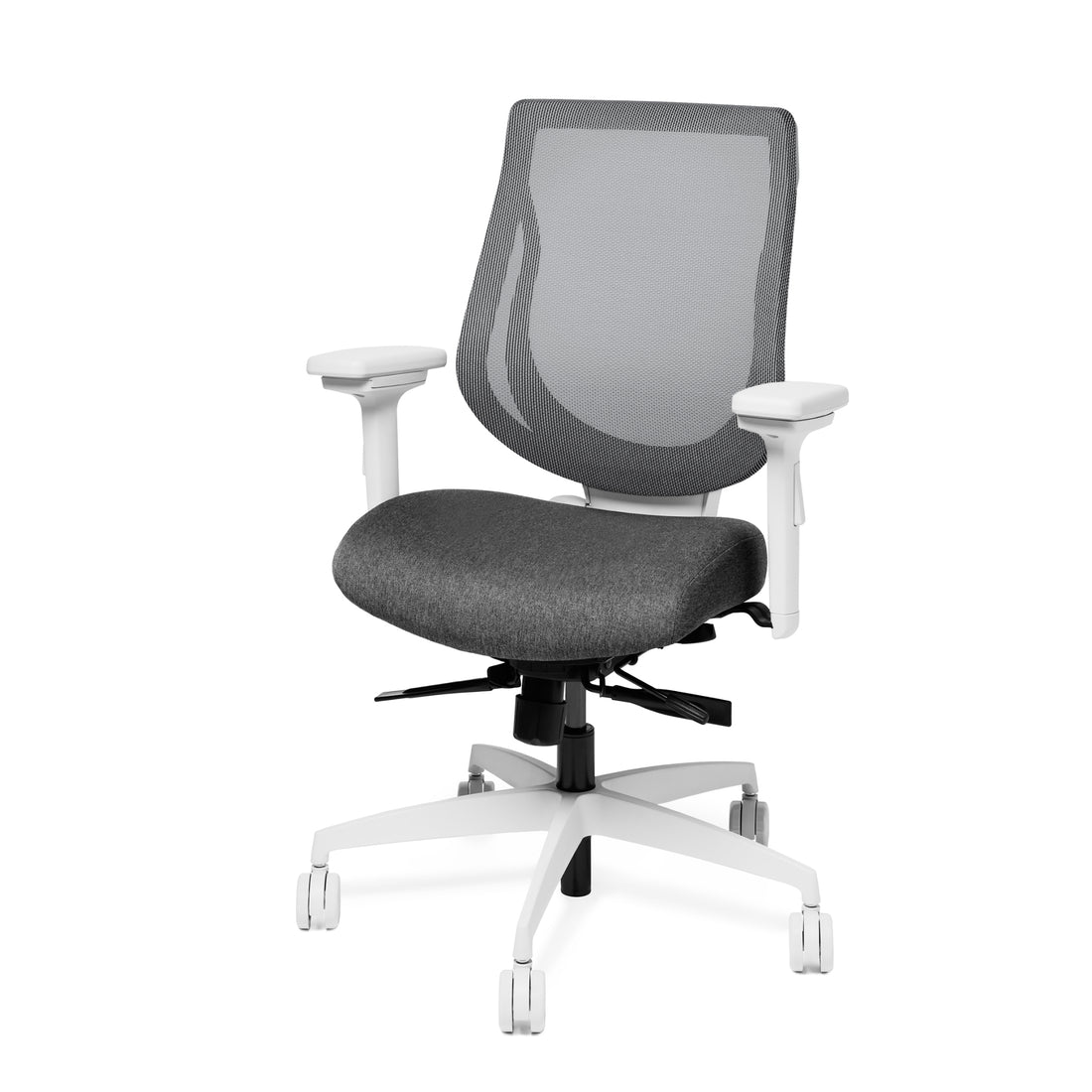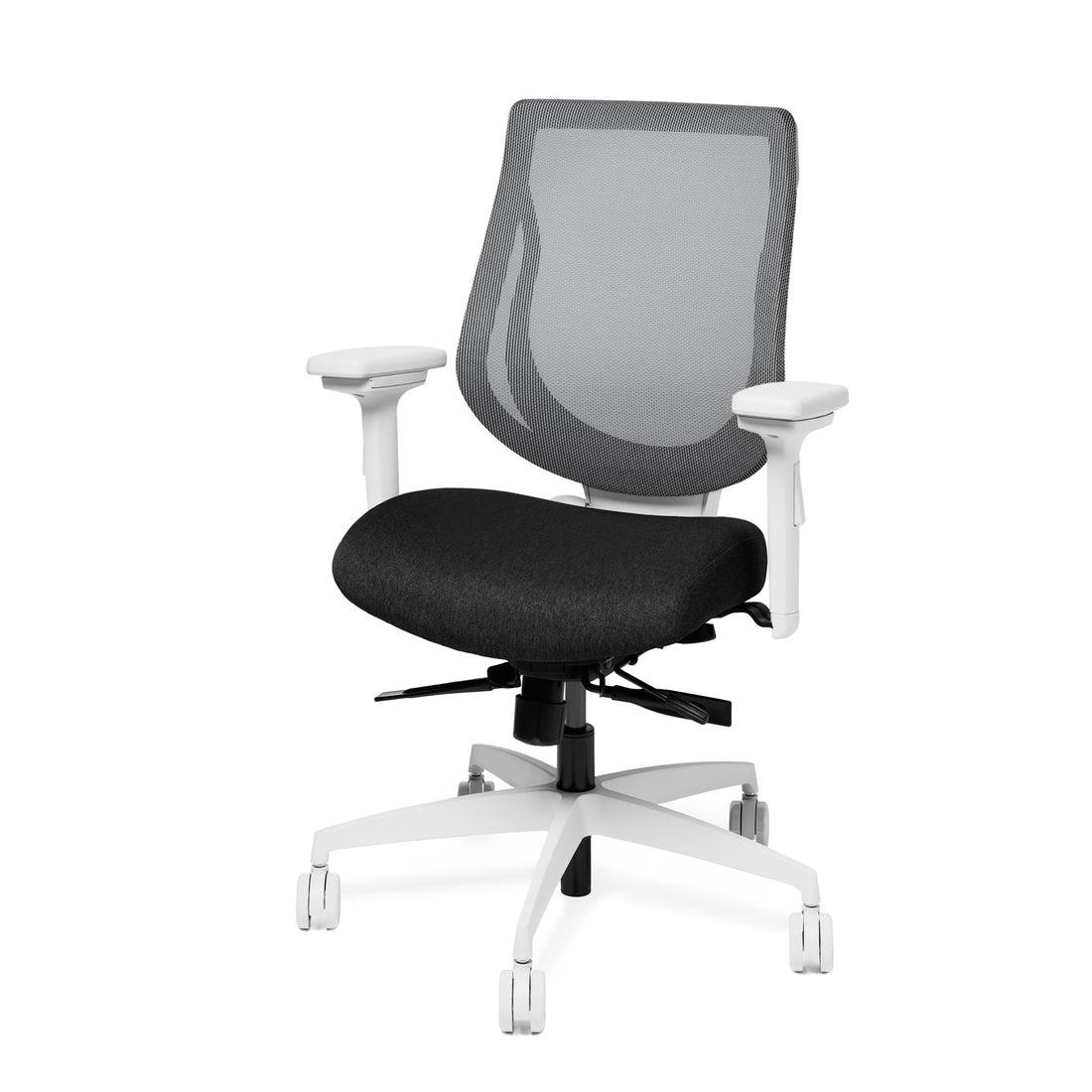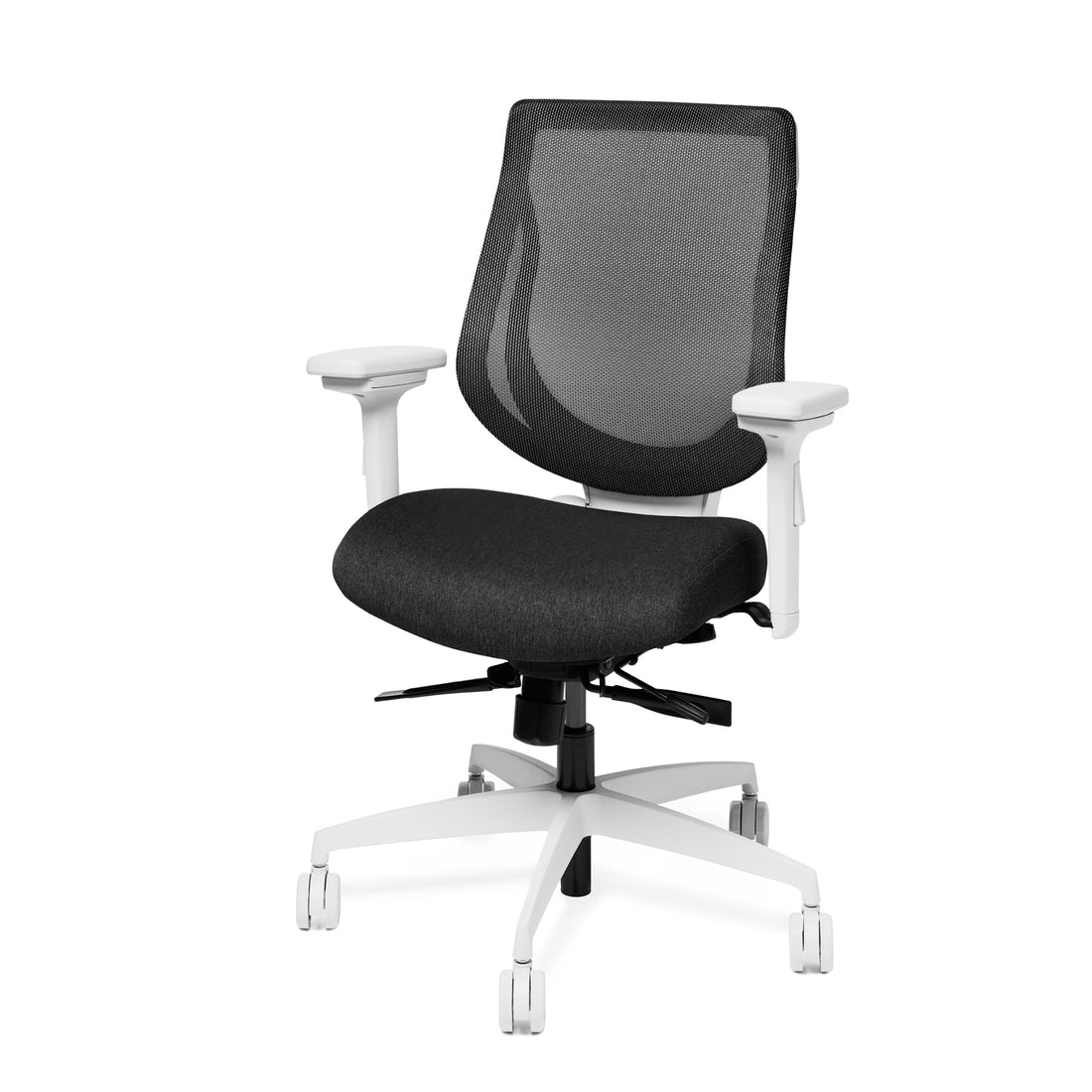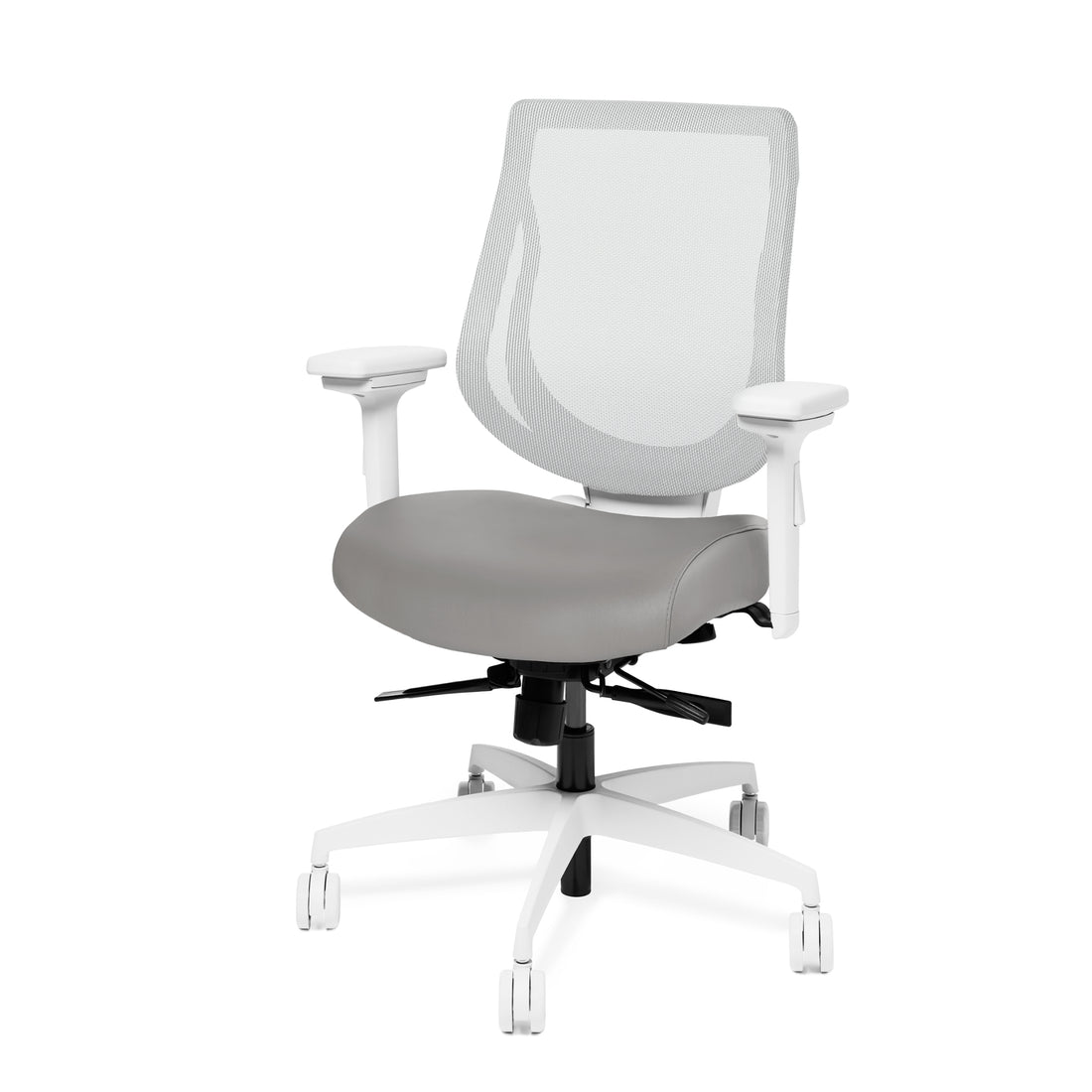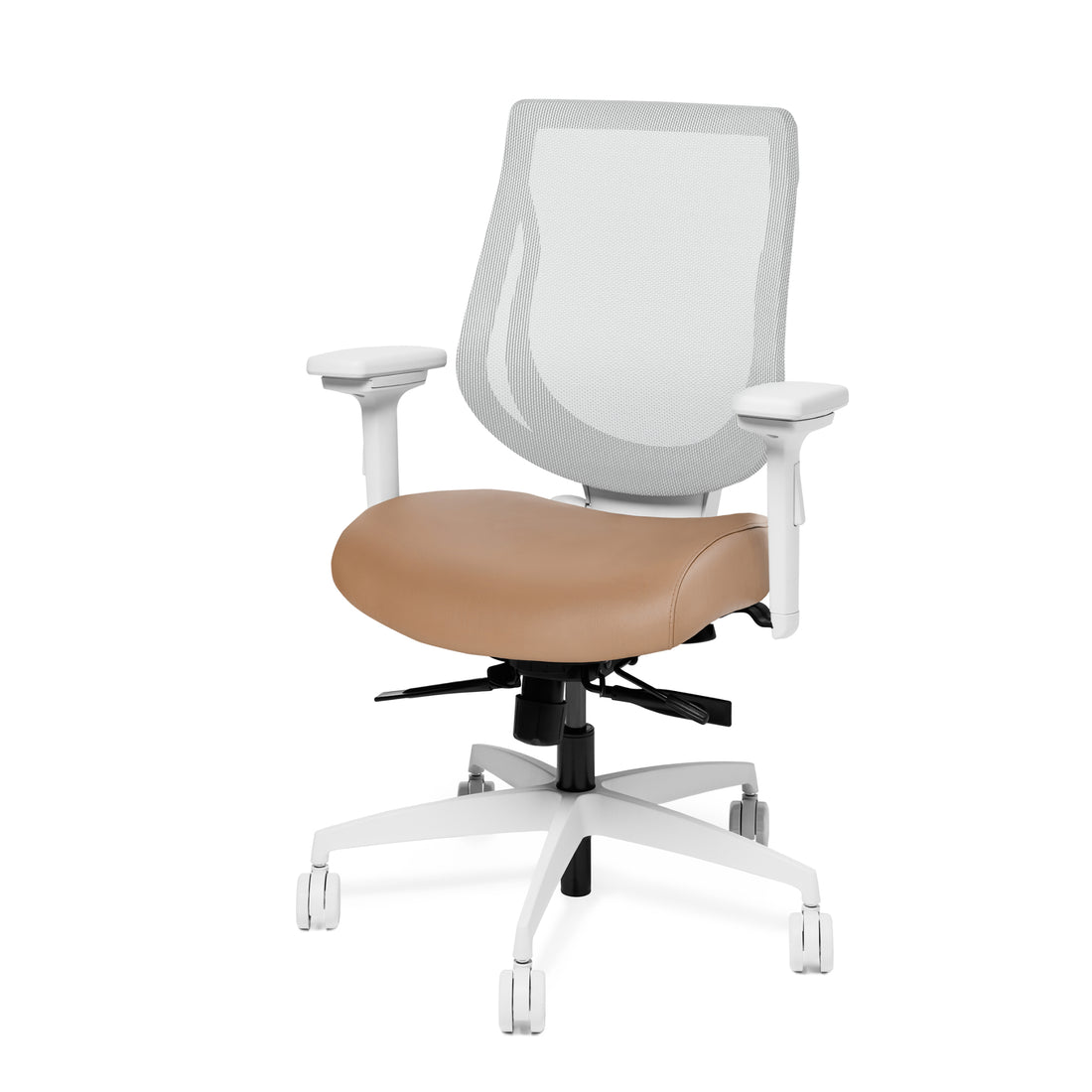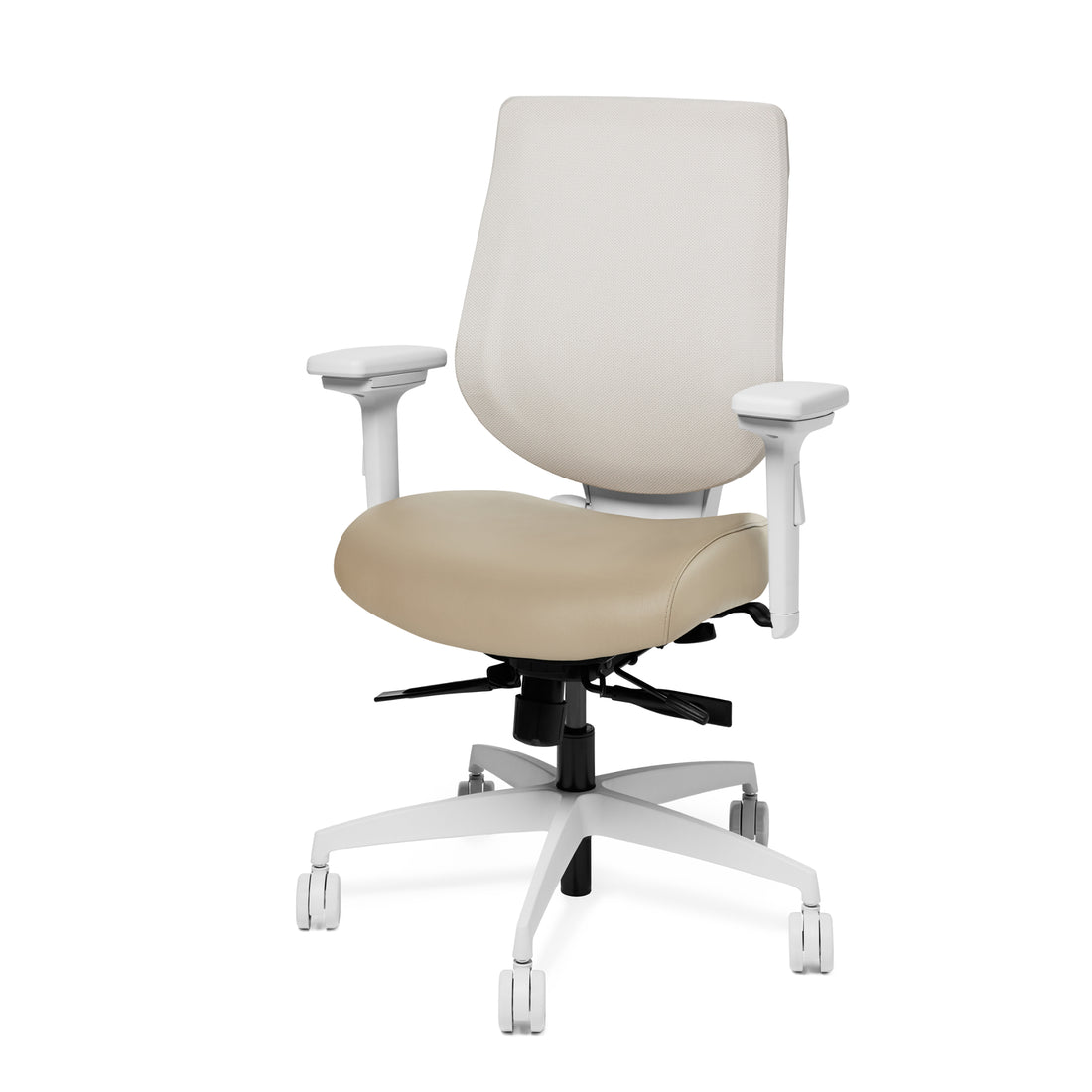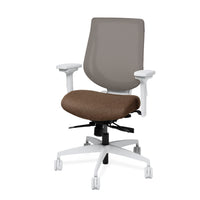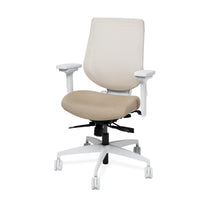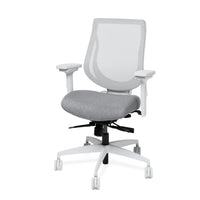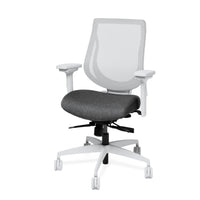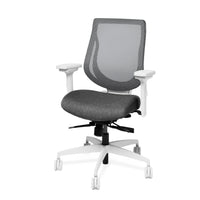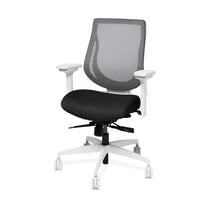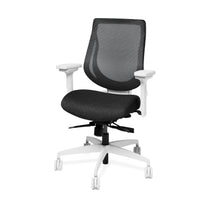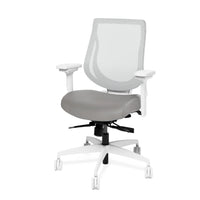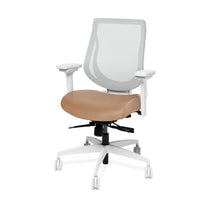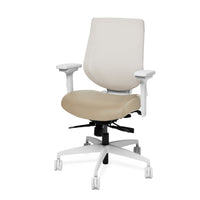 Introducing our Small YouToo Ergonomic Chair, developed in partnership with Allseating, specifically designed for individuals under 5'4". This refined and affordable chair is fully adjustable to accommodate shorter body types, with a lower seat height for optimal ergonomic positioning. The chair features adjustable arms that can move in all directions and a seat slider to ensure a comfortable and healthy posture for shorter individuals. Say goodbye to discomfort and hello to all-day comfort with our new ergonomic chair for petite individuals.
Materials
- Elastomeric Back Mesh
- Upholstered seat, choice of fabrics or leather
- Nylon frame
Dimensions
- Seat dimension: 20.25" W x 18.5" D
- Back dimension: 22" H x 18.5" W
- Height adjustment of the seat from 16.75" to 21.25"
Features
- Ergonomic office chair
- Ergonomic lumbar support with tension adjustment included
- Two ergonomic and height adjustable arms
- Back inclination with lockable feature
- Hard surface casters (to protect hard floors such as wood floors)
- Weight limit: 325 lbs.

Option 1:
Back height adjustment available to adjust the height of the back adding a 3'' range (22'' - 25'')
Warranty
The YouToo chair is warranted to be free from defects in materials and workmanship for a period of 12 years from the original date of purchase.
Learn more about our warranties

Return & Exchange
We accept returns for chairs and accessories that are sent back to us in perfect condition (not used) and in their original packaging (or its equivalent) 30 days after the ship date.
Learn more about our return policies
- Indoor Air Quality Certified
- GSA Advantage
- LEVEL® 3
- ANSI BIFMA Certification
- ISO 14001 Certification
- Greenguard Certification