The Accessories Collection
Because no one likes to see a lot of cables under a desk, we've created these accessories to make your cable management process as easy as possible. For fast and efficient cable management, we have the solution for you!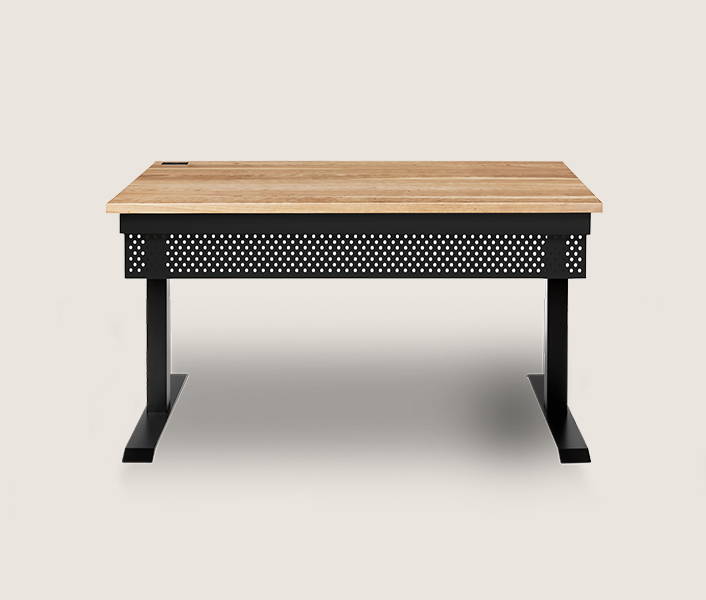 Equipped with a 9-outlet power bar, reusable cable ties and a privacy grid, the cable management solution is the perfect accessory to organize all your cables.
Easy to use, the cable management spine lets you group and hide all the wires in your workspace in one place.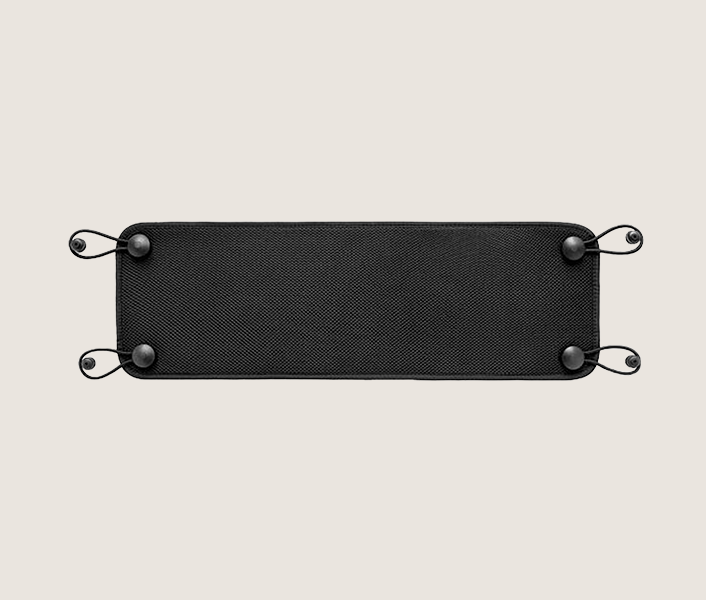 For fast and efficient cable management, the Cable Net is easily installed under the surface of your desk and allows you to insert up to ten cables.
Equipped with 3 power outlets as well as 2 USB ports, the power bar lets you power your electronics in one place for a tidy workspace. Install the power bar on or under your desk - the choice is yours!
Need to tidy up your workspace? Our storage solutions are designed to coordinate well with all ergonofis desks and allow you to declutter your workspace.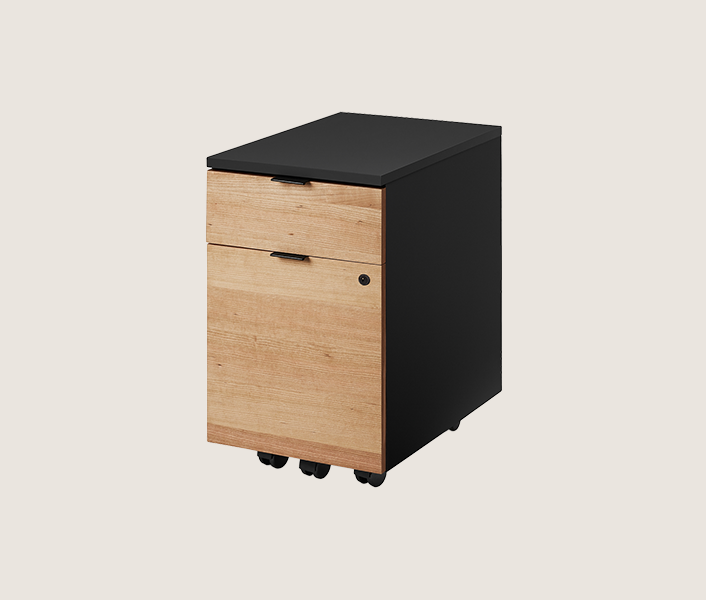 High-end and locally made from solid wood, the Neat filing cabinet goes perfectly with your ergonofis desk.
More colors and wood species available
Organize all of your desk accessories in style with the desk drawer with the removable pencil holder, the knife-edge handle and the solid wood panels that matches your ergonofis desk.
More colors and wood species available
Raise your monitors to the correct height and promote a better posture with our ergonomic accessories.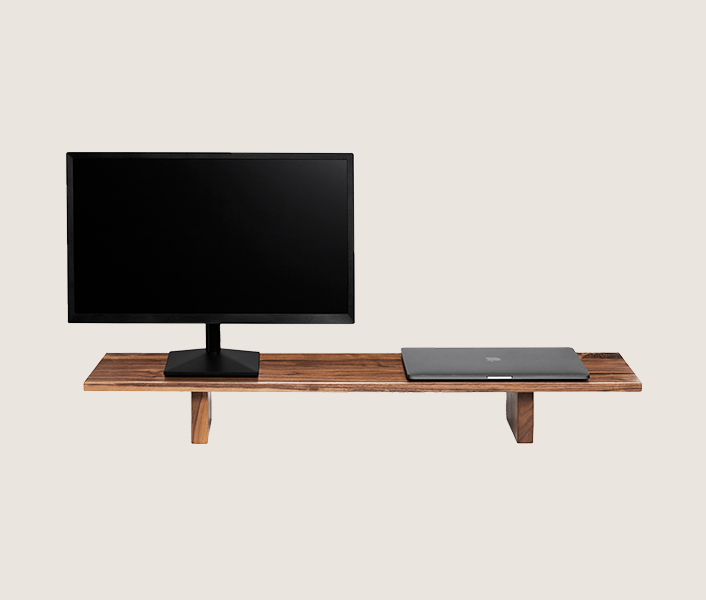 The desk shelf is built with 100% premium solid wood or soft-touch laminate. It elevates up to two screens to help position your neck in a comfortable ergonomic posture.
More colors and wood species available
With the ability to rotate 360 degrees and tilt 45 to 90 degrees, the articulated arms allow you to position your screens at the ideal ergonomic position.
Built with 100% premium solid wood, the laptop stand elevates your laptop's screen by 6 inches to position your head in a proper ergonomic posture.
More wood species available
Looking for something to complete your desk setup? Our desk accessories are the perfect final touch any workspace deserves.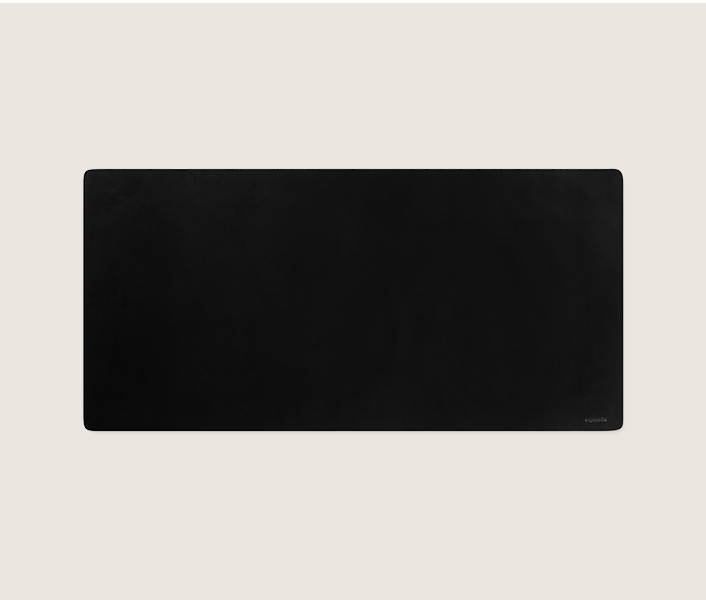 Hand-crafted using full-grain leather, our desk pad will upgrade your workspace's look while protecting your desk and allowing a soft surface for your keyboard and mouse.
Made with full-grain leather, our mousepad will enhance the design and minimalism of any work environment while providing a smooth surface for your mouse.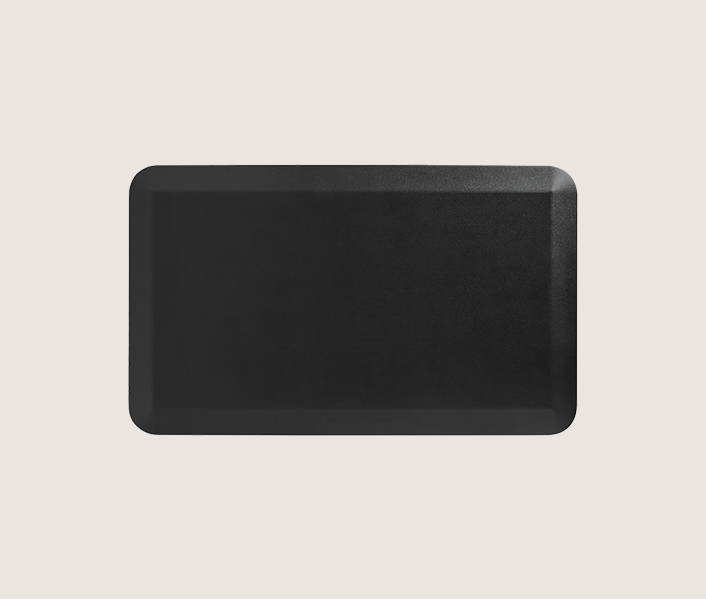 The anti-fatigue mat relieves muscle pressure in the knees and back for optimal comfort when working while standing. Your knees and lower back will thank you for the relief.
Move your ergonofis desk as you wish at home or in the office with our set of four casters.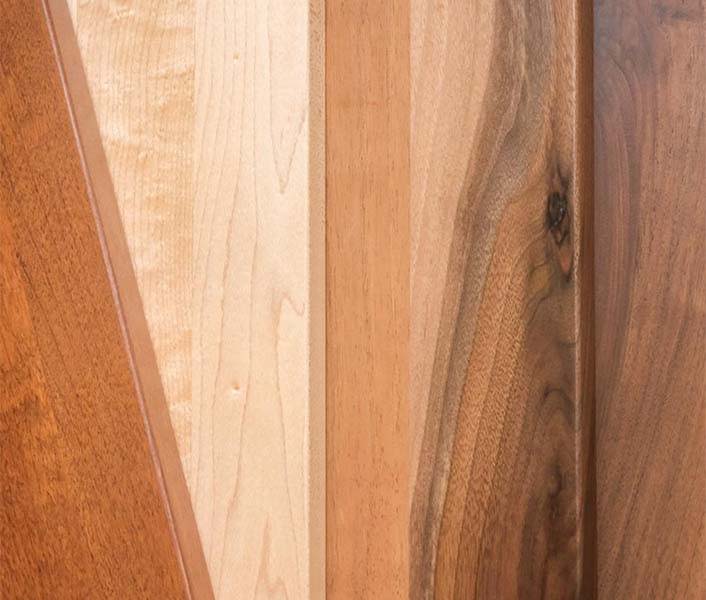 Get your sample kit and make a more informed decision in the comfort of your home or office.