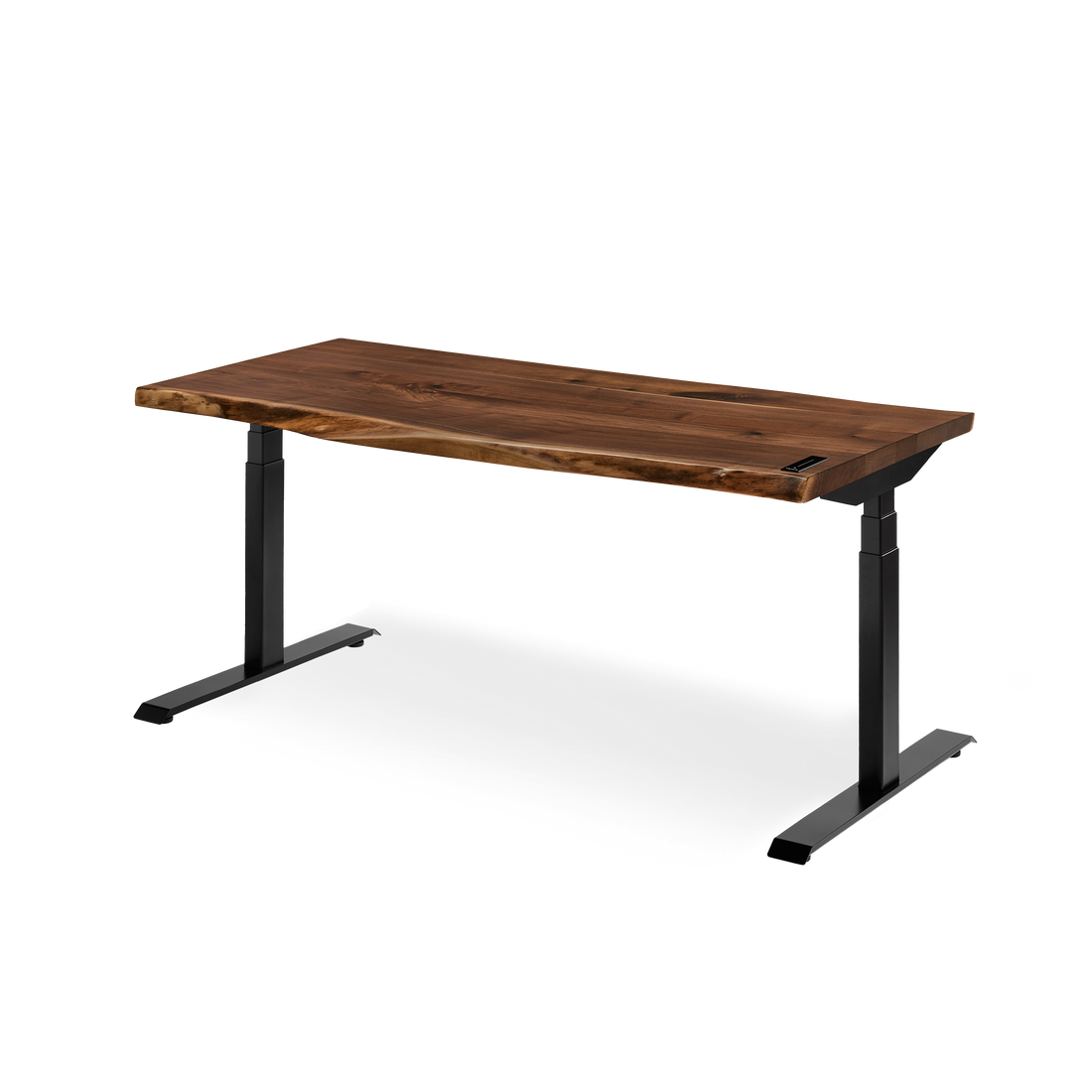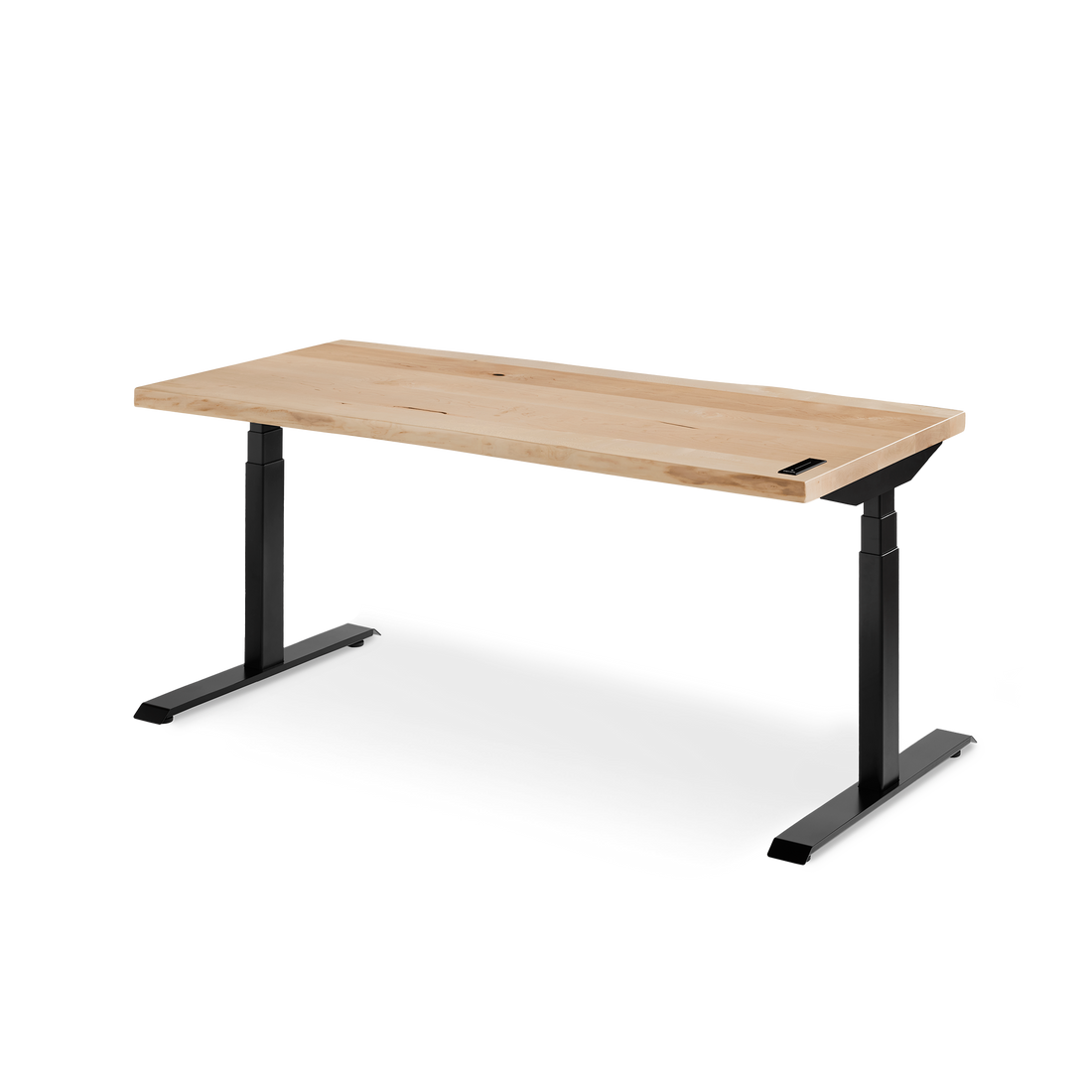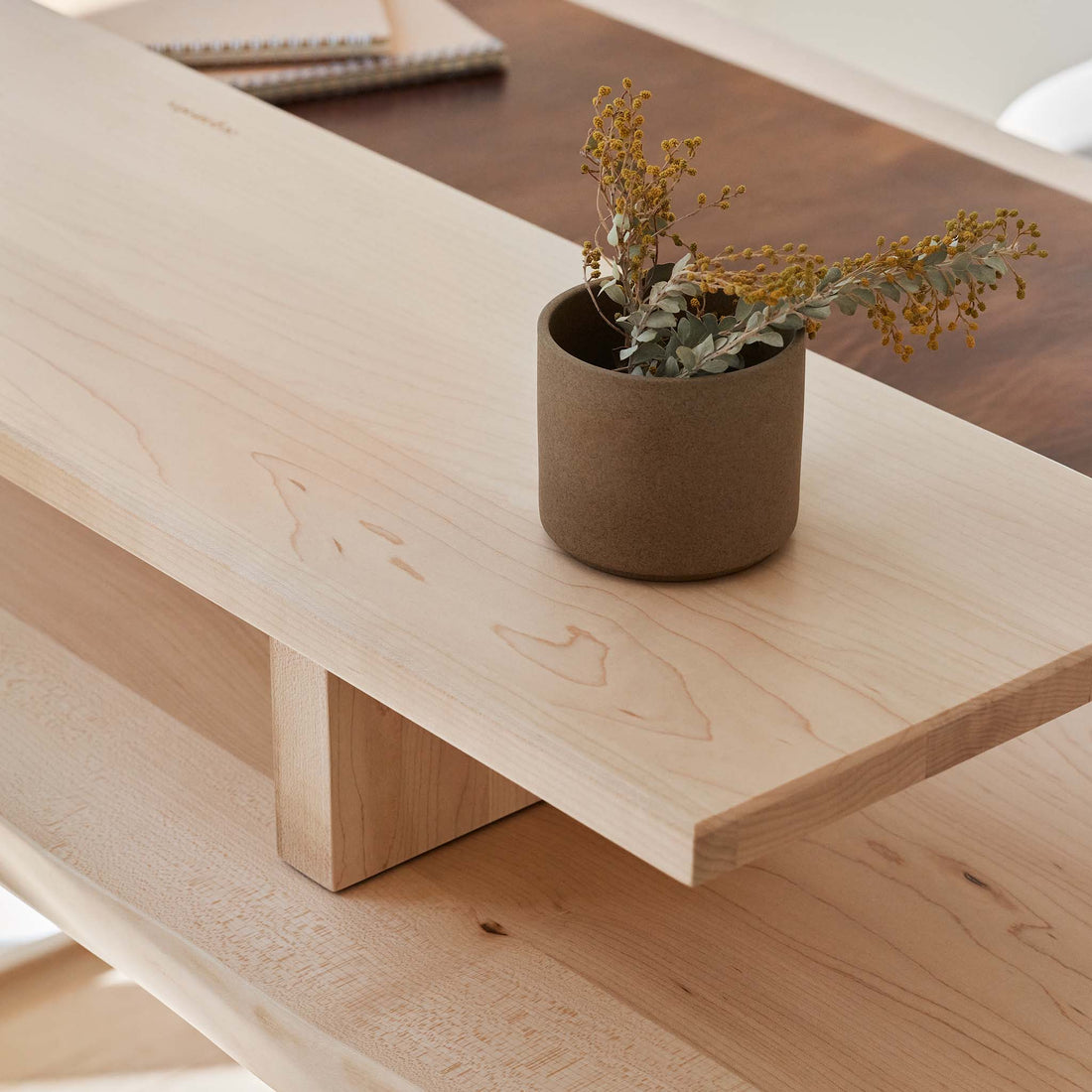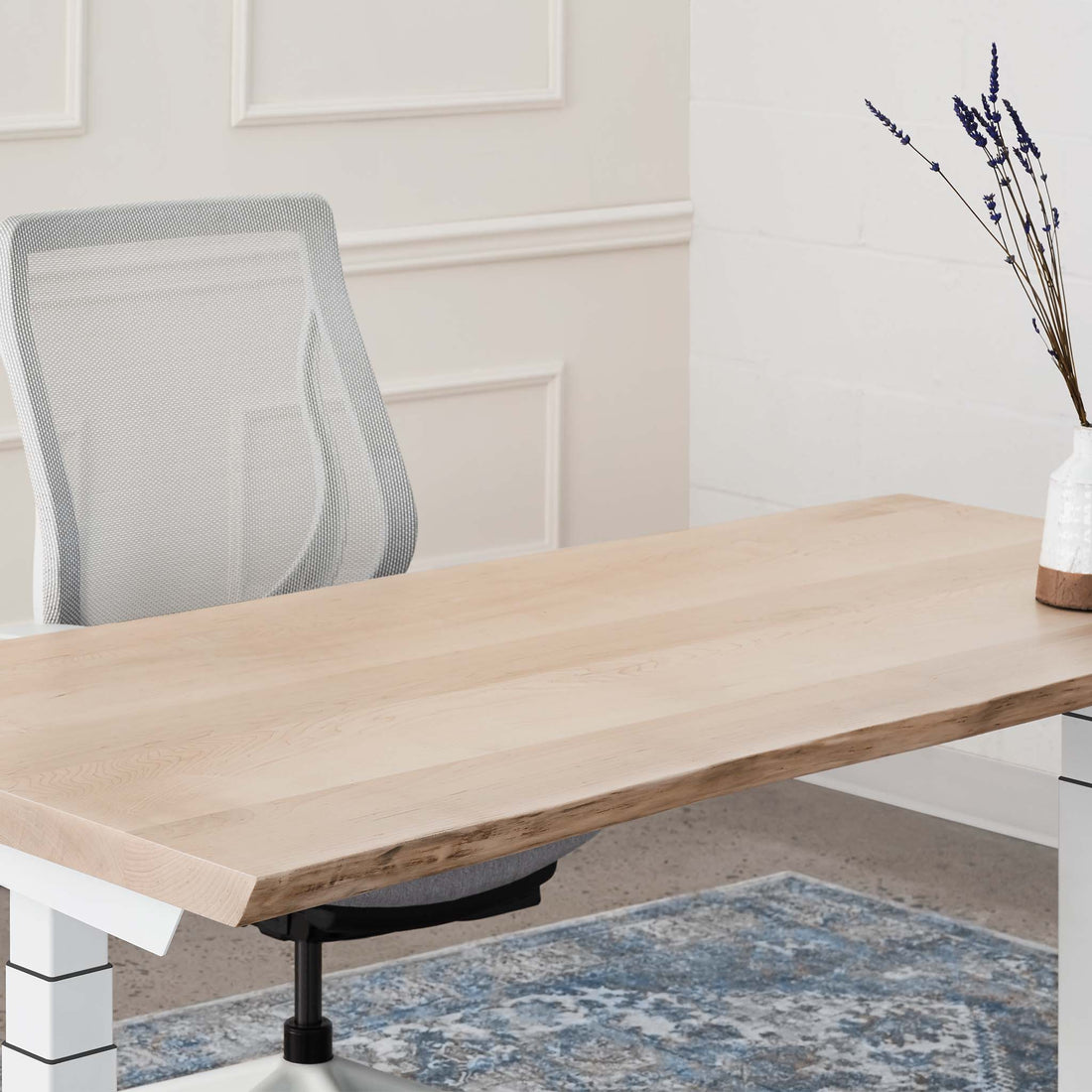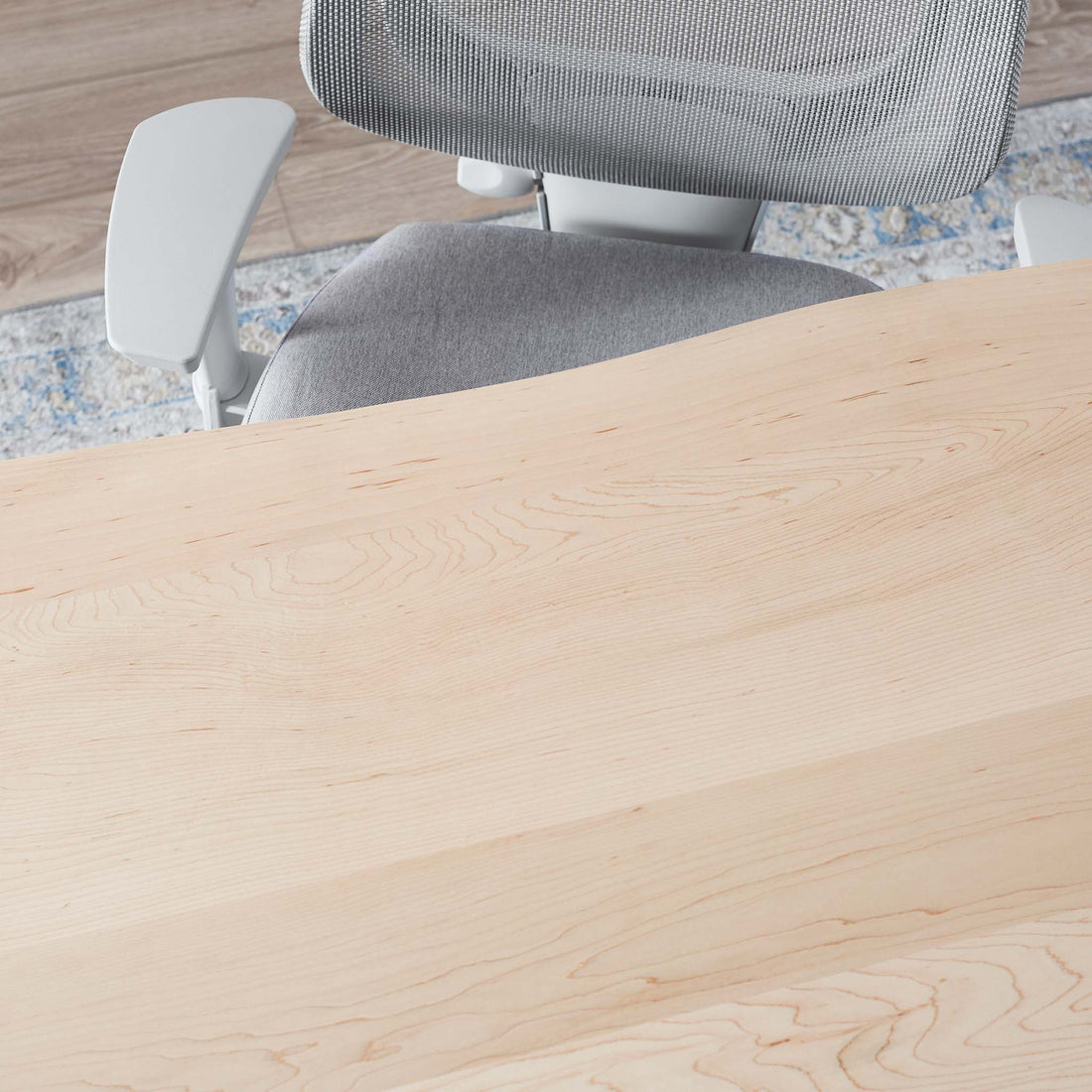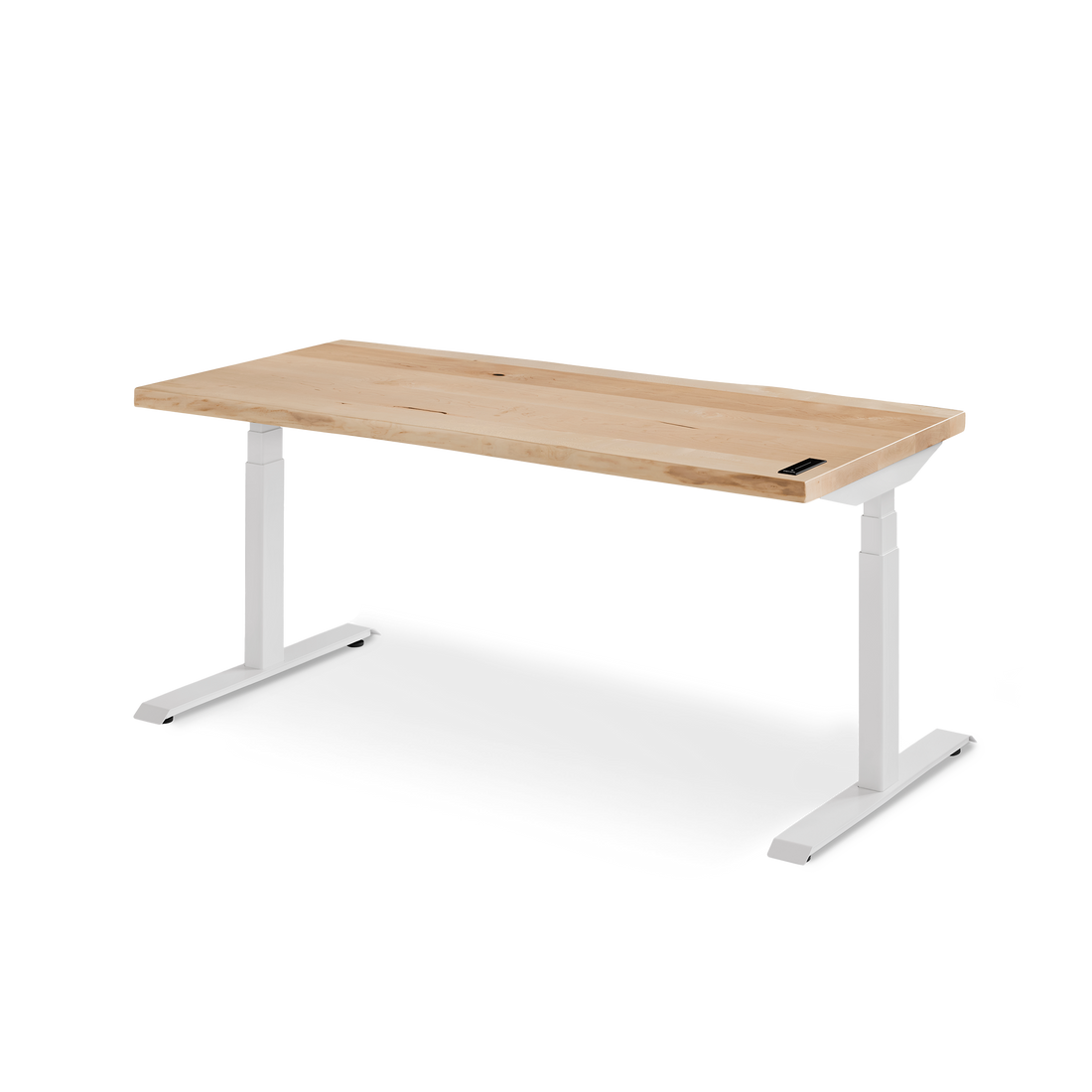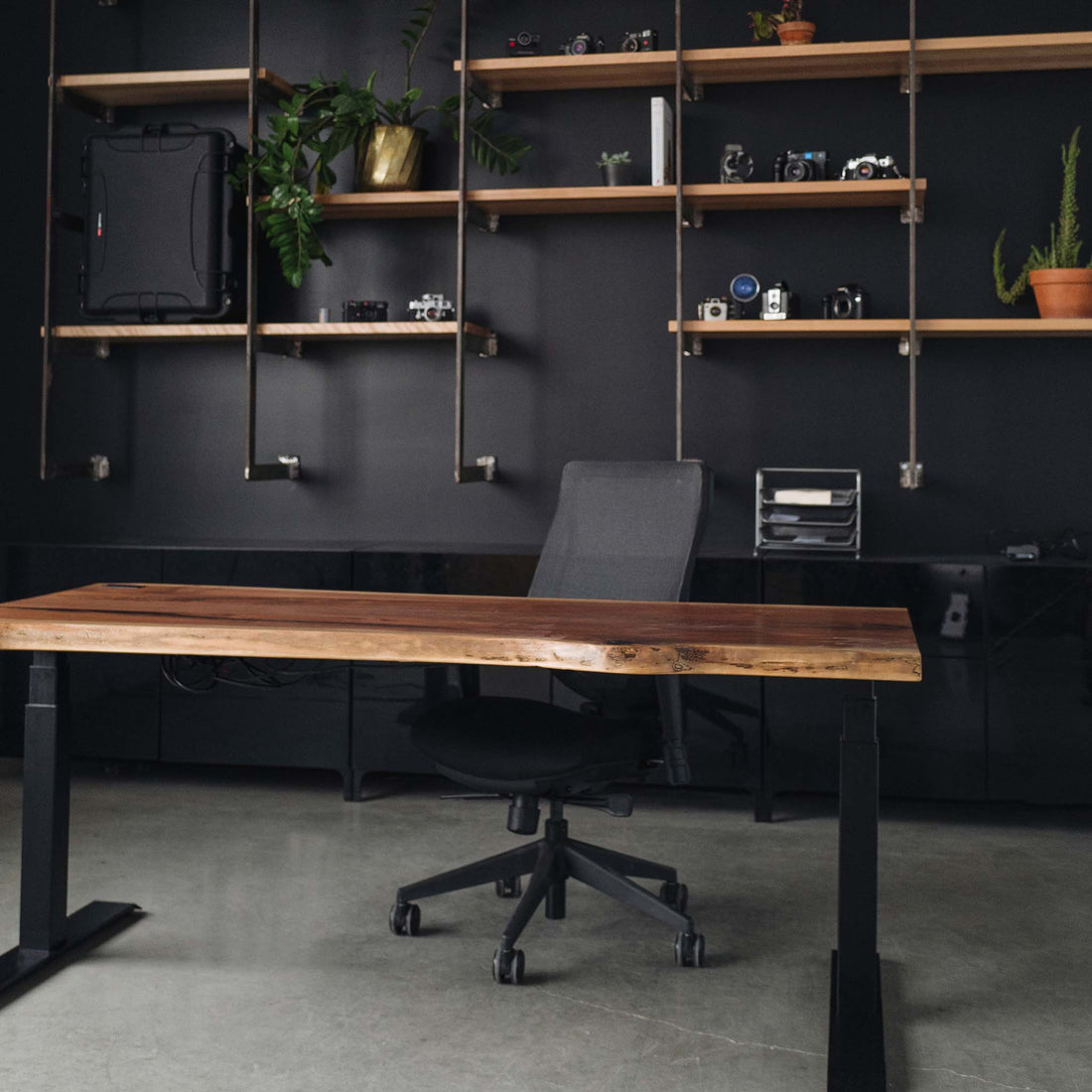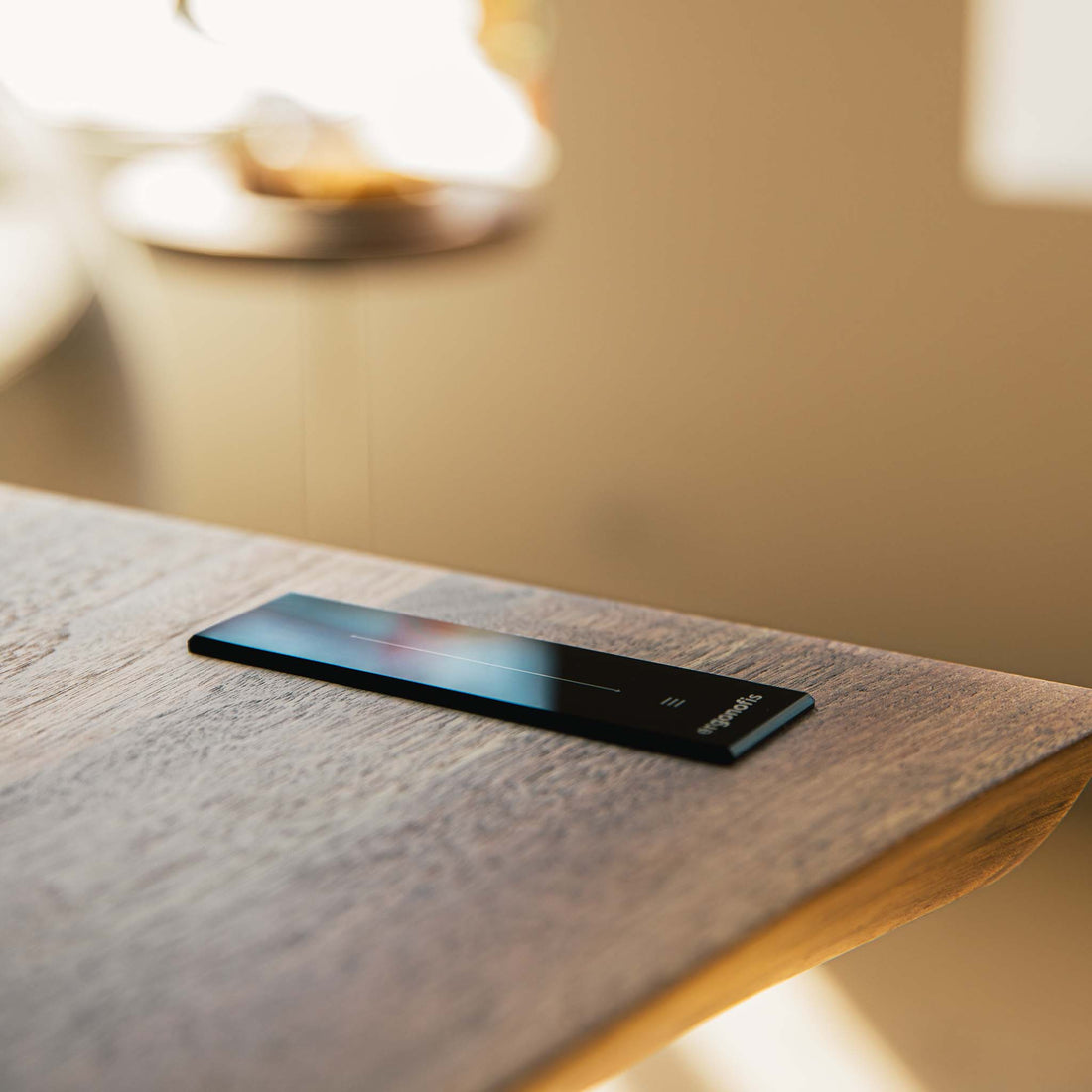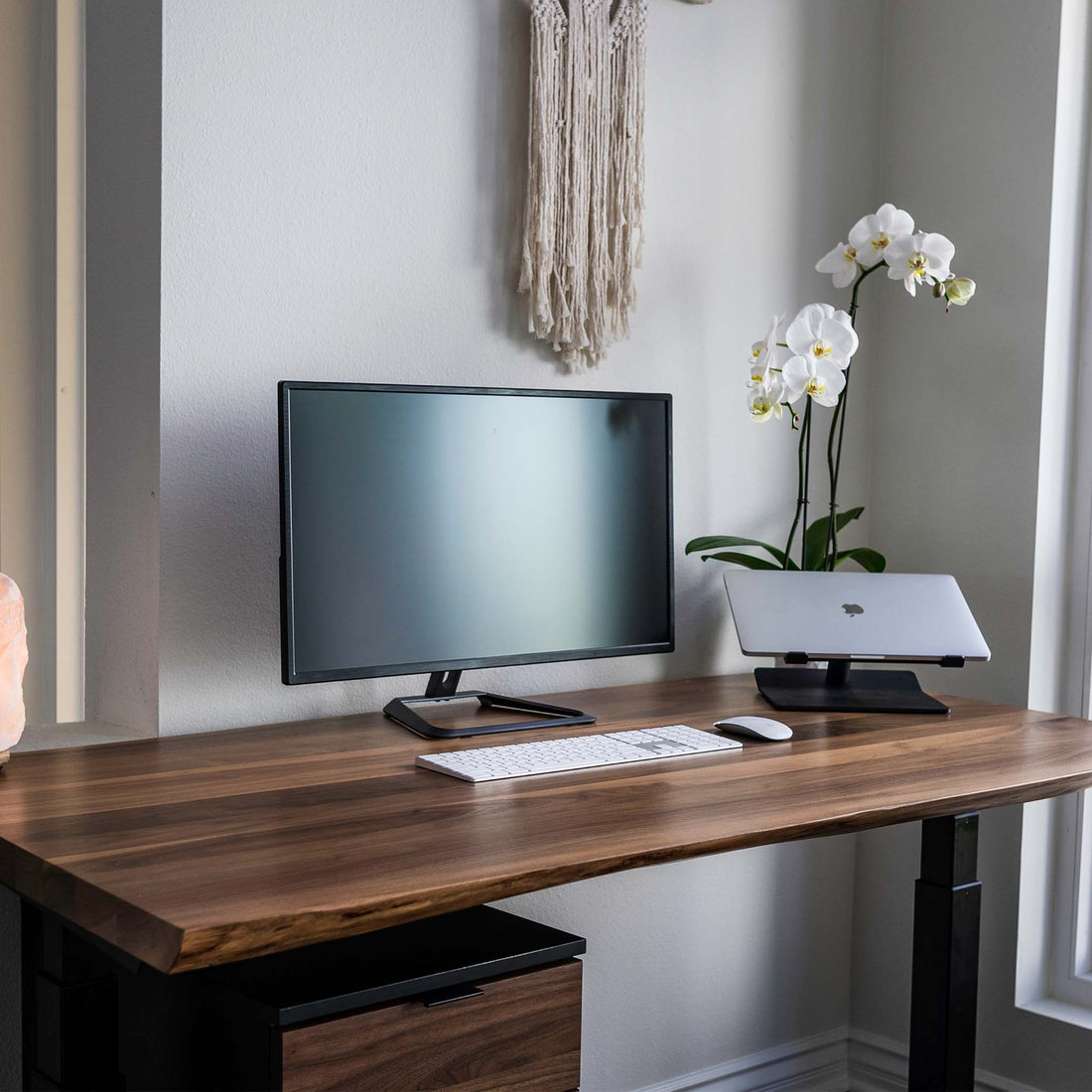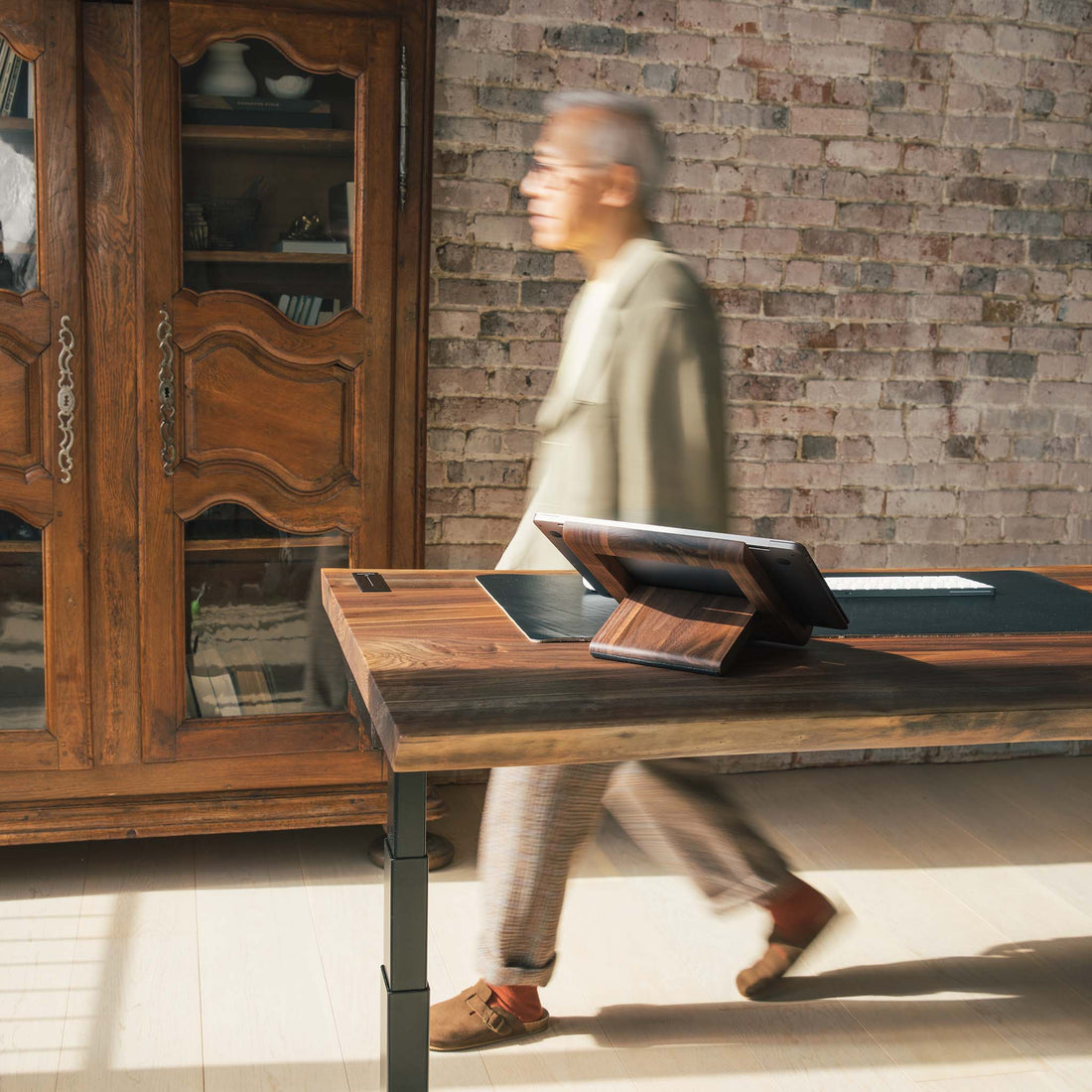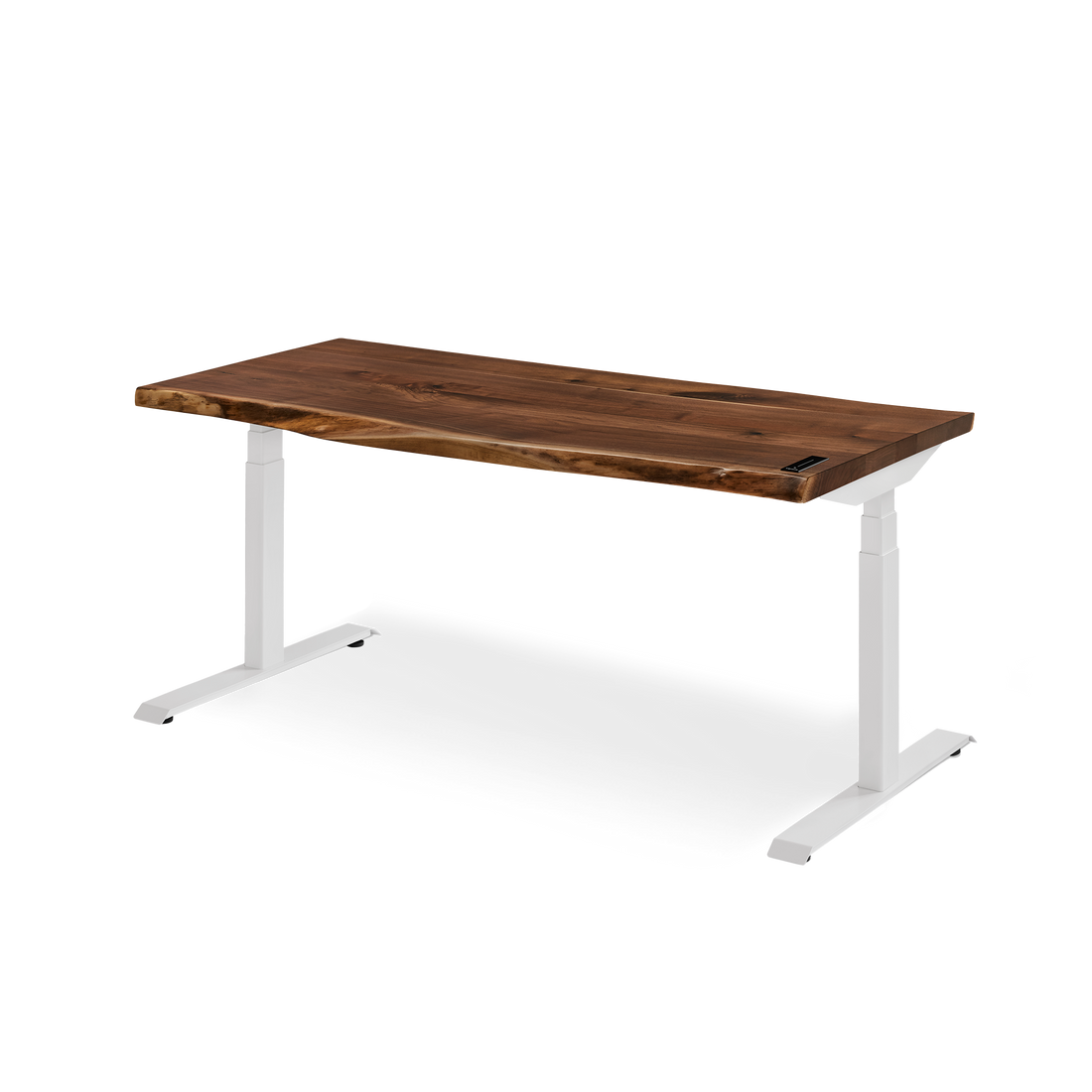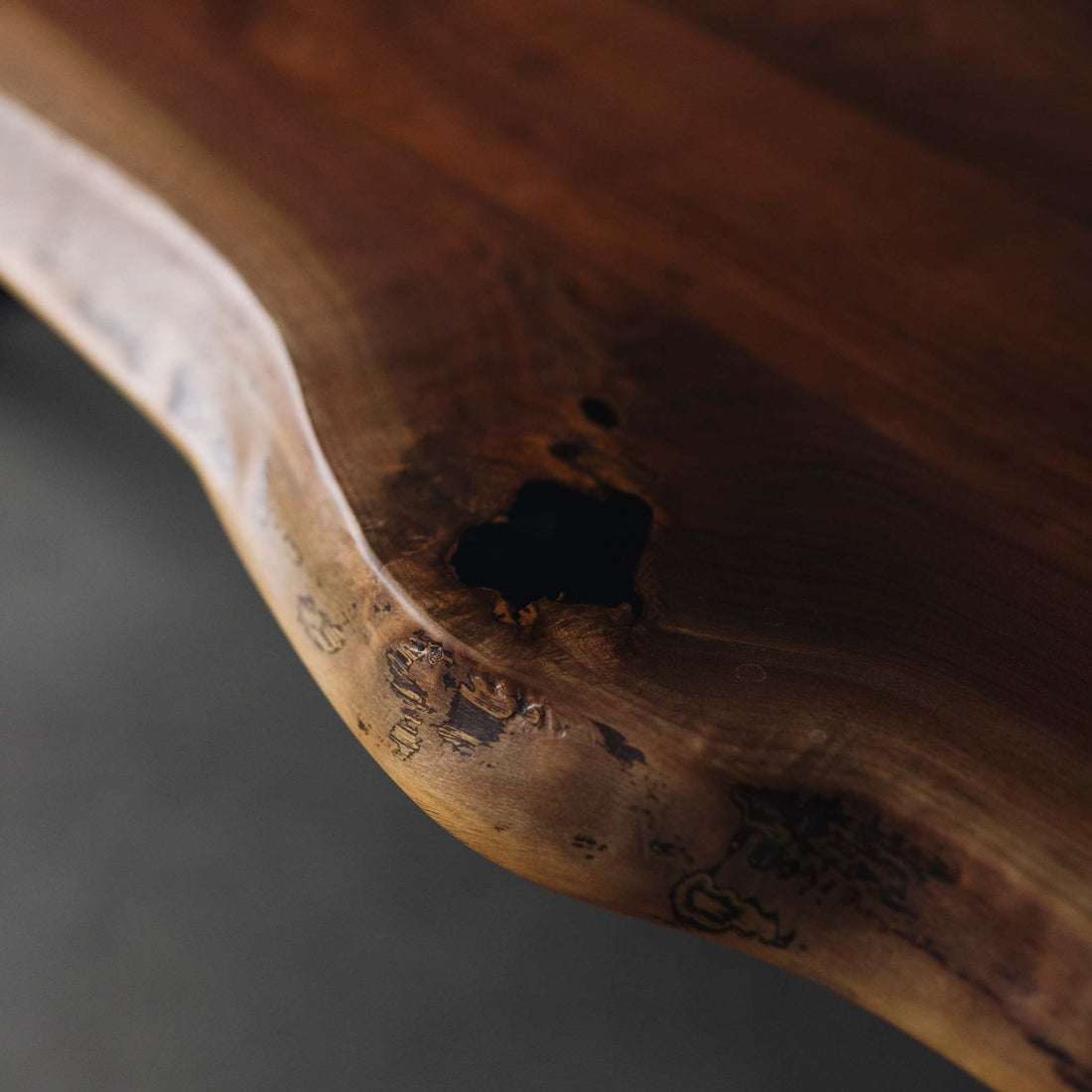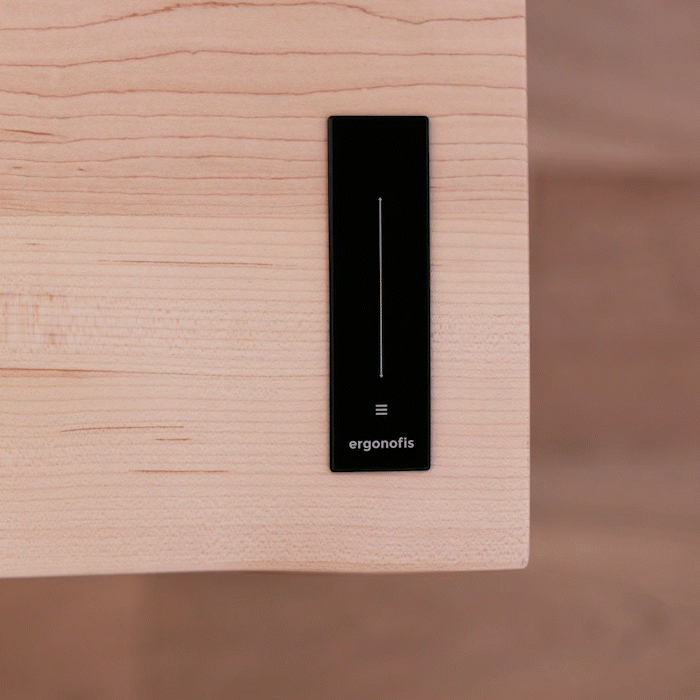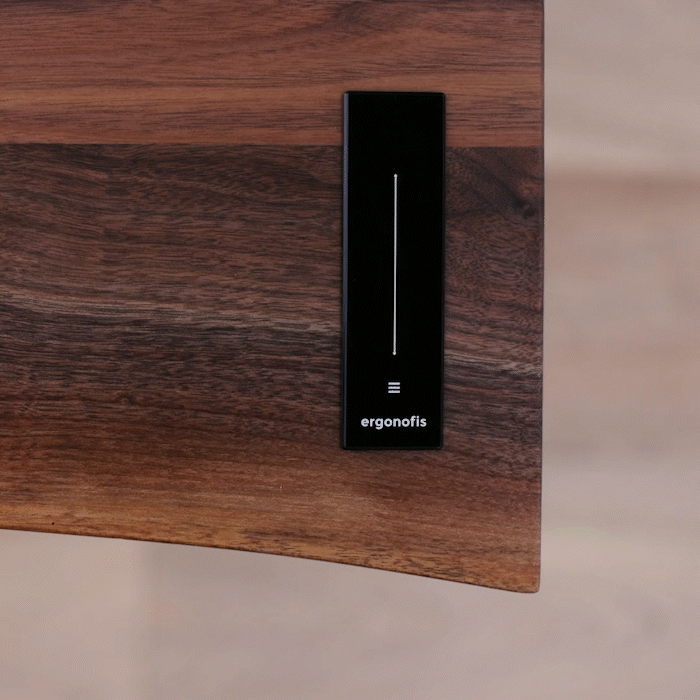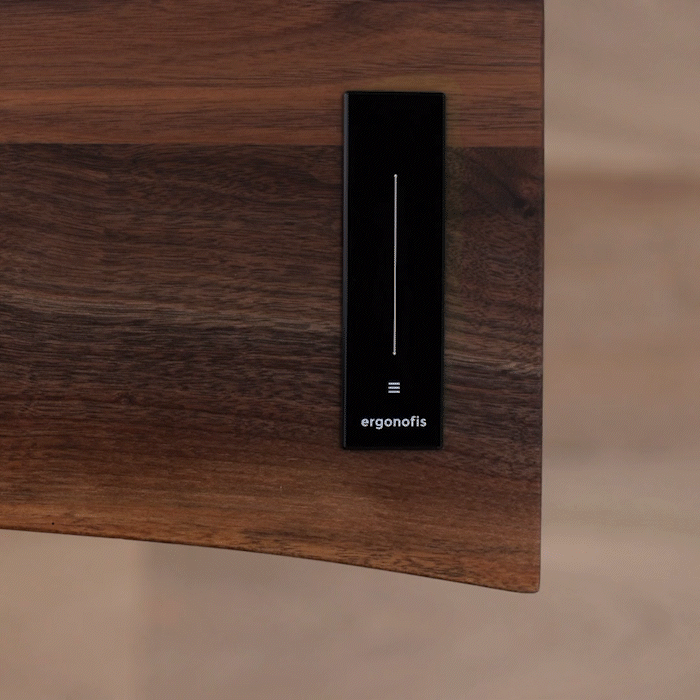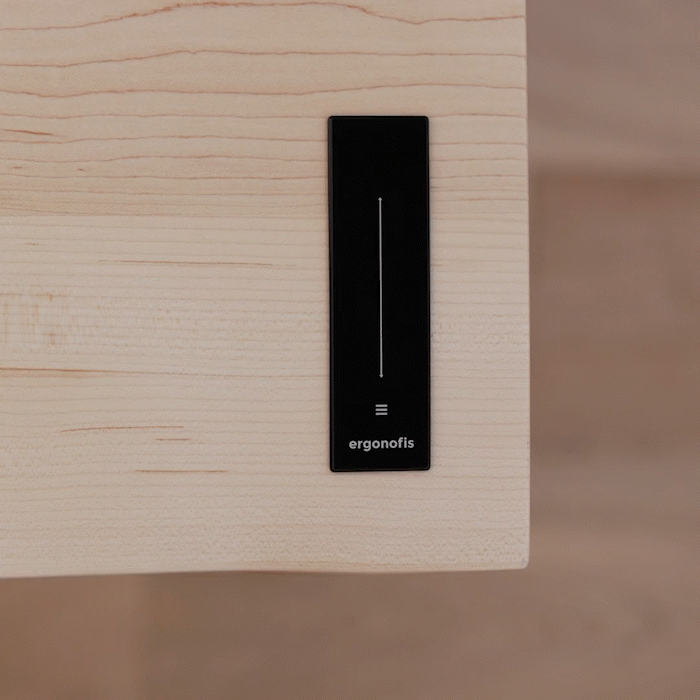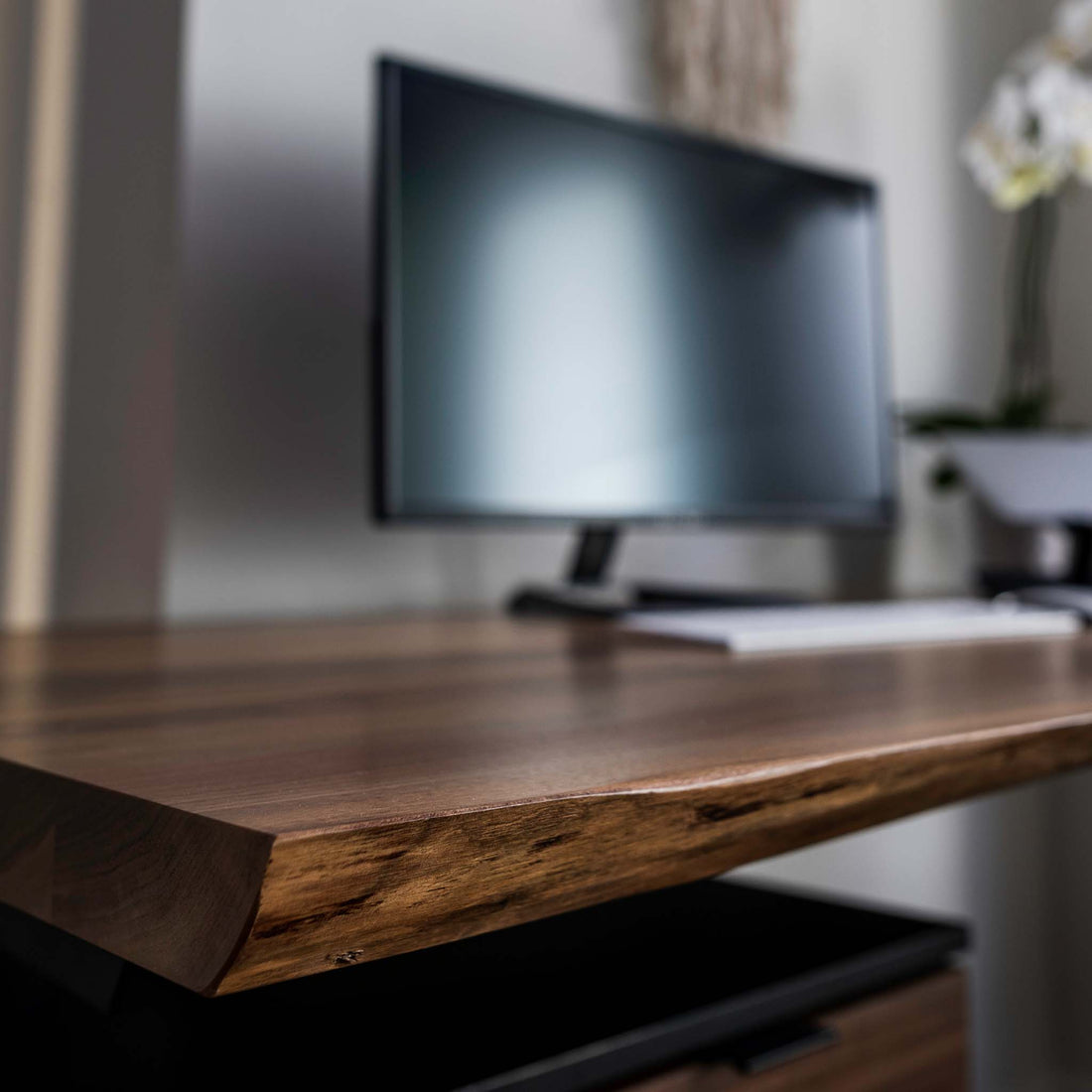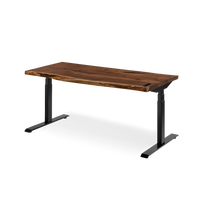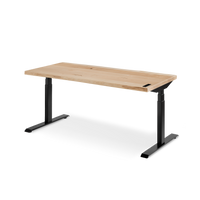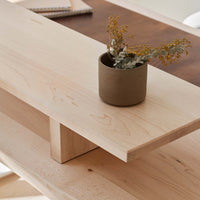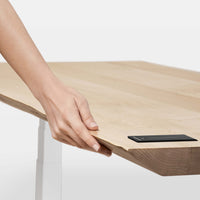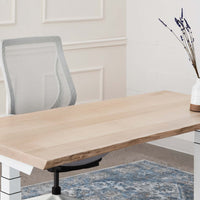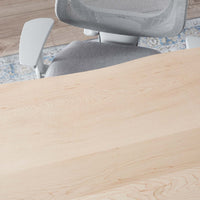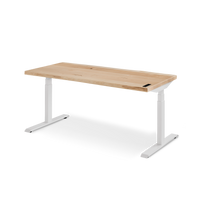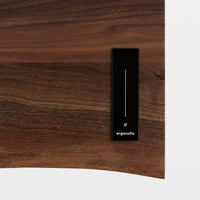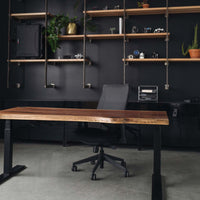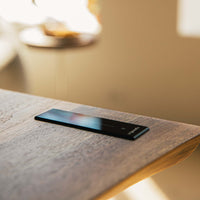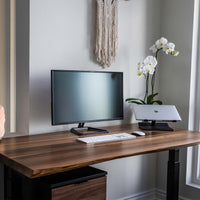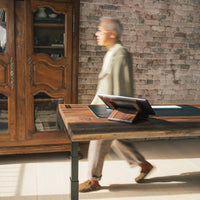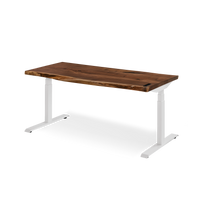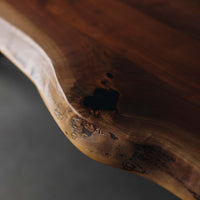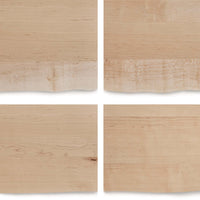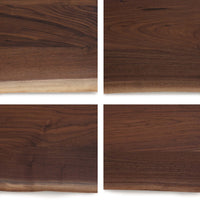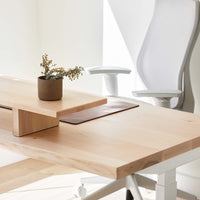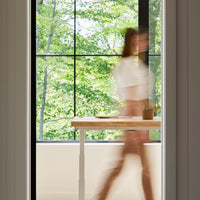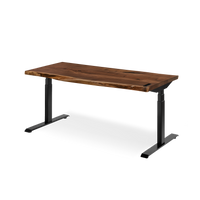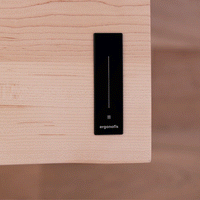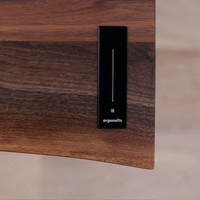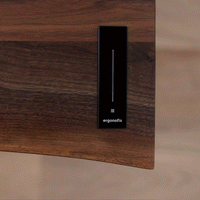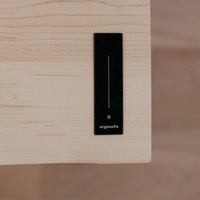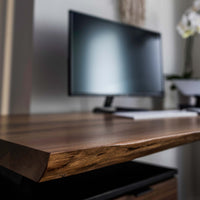 Work ergonomically without compromising on style with the Alive Standing Desk.
With its brand new Swipe function, the Alive allows you to glide your finger across the interface and set your desk into one position or the other, without any effort. A revolutionary feature that makes using your height-adjustable desk easier as well as improving your overall experience.
Featuring a solid wood surface with a live edge, this desk is a true masterpiece. Made in Quebec with certified solid walnut or maple coming from sustainably managed forests, the Alive stands out for its sophisticated look and its durability. Each piece is unique and skillfully handcrafted by our woodworkers.
Main Features
- 2 saved position per user
- Up to 4 different users
- One-swipe height adjustment
- Solid-wood surface made in Canada
Technical Details
- Fully customizable settings
- Height-adjustable from 22" to 48" (with 2" thick top)
- Dual motors
- Superior anti-collision system
- 360-lbs lifting capacity
- Pre-drilled for quick and easy installation
- Low noise level: < 40 decibels
*To allow flexibility for installation, we do not pre-drill holes on the Alive desk for the drawer. Since every Alive surface is unique, we want to ensure that you get to decide the optimal positioning for your drawer.
Solid wood has imperfections and irregularities that will vary from one slab to another, such as knots. This trait is one of the many traits that give solid wood its character and uniqueness. We fill the holes on top of the stand with epoxy to make sure that your stand is even.
We fill in the holes and cracks that could have an impact on the durability of your work surface to ensure it stays flat and stable over time. However, for ecological reasons, we do not fill shallow cracks or holes that don't have such an impact. We also don't fill holes or cracks under the worksurface to keep the wood in its natural state as much as possible and to avoid wasting materials.

Make sure to keep a constant temperature and humidity level, ideally between 18 and 21 ° C and between 45% and 55% for the humidity level. Variations may put your wood top under stress, which may result in cracks and curves.

Some protective pads made of synthetic rubbers can react with wood lacquer and create surface discoloration. Always test for chemical reaction on a discreet section of your desk.

Need help choosing the best wood for your standing desk?
Read more about our different wood species in our shopping guide.
An innovative touchscreen paired with a sustainable solid-wood surface.
Our Alive standing desk has an integrated highly customizable control panel. With a sustainably sourced live-edge solid-wood top made by local woodworkers, it's truly a showstopper.
- New Swipe touchscreen technology
- Height presets for 4 different users
- Sensitive collision prevention
- Quiet double motors
- Child lock for additional safety
FREQUENTLY ASKED QUESTIONS
Yes. Production times for custom projects take from 8 to 12 weeks and are final sale. Email us at info@ergonofis.com if you want a custom size and we'll get back to you with a quote within 12 hours.
The surface of the Alive desk is made up of several planks glued together. It is not possible to build an Alive desktop surface out of a single slice of wood.
Yes. We offer a slab selection service. Send us an e-mail to info@ergonofis.com for more information.
The Alive and Sway desks utilize the same motorized base with inlay handset. The Alive desk has a 1 3/4" to 2" thick surface with Live Edges along the lengths. The Sway desk is perfectly rectangular, with a 1 1/4" thick surface.
Beautiful as it is functional! So happy with my purchase.
Beautiful
Love my Alive desk. Just beautiful!